MS Assistantship Opportunity: Keeping Expiring CRP Lands in Grass – Producer Motivations & Influences of Soil Quality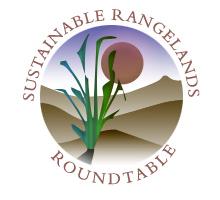 Contact:
Kristie Maczko
Email:
kmaczko@uwyo.edu
Job description:
Project Description: This project works through the University of Wyoming Department of Ecosystem Science and Management, with the Sustainable Rangelands Roundtable and Ducks Unlimited, to survey producers to identify success of efforts to engage producers with expiring CRP contracts in NRCS conservation programs including EQIP and/or CSP, to ensure that the lands stay in grass following CRP contract expiration. Socio-economic characteristics, and motivations for participating in NRCS conservation programs will also be explored. Relationships between soil quality/soil health of associated lands and producers decision-making regarding cropping or maintaining grasslands for conservation may also be assessed. This effort builds on a previous Ducks Unlimited RCPP initiative in North Dakota. Understanding reasons for participation and longevity of practices, coupled with agricultural capacity of soils, is a critical element in enhancing program participation rates and improvements in conservation and rangeland management.
Qualifications: We encourage applications from students with a B.S. degree in Rangeland Management, Natural Resources, Environmental Science, Soil Science, Rural Sociology, Human Dimensions, Ecology, or related fields.  Experience with social science and/or surveybased research, extension outreach, soil science, and working with landowners/agencies (conservation practices; rangeland management) desired. We encourage applicants with previous experience and related coursework, and applications from underrepresented groups. Demonstrated proficiency in spoken/written English, a valid US driver's license, and ability to pass Wyoming driving record check required.
(http://www.uwyo.edu/esm/graduate/prospective/apply.html)
Specifics: Position begins Summer or Fall 2019. The student will be supported by a 2-year assistantship including summer salary, tuition and fees, health insurance, and stipend. Opportunity to assist with related Sustainable Rangelands Roundtable projects is also available. The University of Wyoming, a land grant institution, is the state's only four-year university. The University is located in Laramie, Wyoming, close to excellent outdoor activities in the Snowy and Laramie Ranges, and cultural and other amenities along the Front Range of Colorado. For more information about the department and the Laramie area, please visit: http://www.uwyo.edu/esm/ and http://visitlaramie.org/. The University of Wyoming is an Equal Employment Opportunity/Affirmative Action employer.
Application: Candidates must apply to the University of Wyoming Graduate Admissions program http://www.uwyo.edu/uwgrad/prospective/applying/index.html Before beginning this process, prospective students should contact Dr. Kristie Maczko, kmaczko@uwyo.edu, , or Dr. Karen Vaughan, kvaughan@uwyo.edu, for more information. The following is needed: personal statement, CV describing qualifications and experience, unofficial transcripts (official transcripts are required for formal application), unofficial GRE scores (official GRE scores required for formal application), and contact information for three references.
Apply ASAP.
Open until filled, or August 3, 2019.
MS Assistantship – 2 years, stipend, tuition & fees, health insurance
Apply by:
08/03/2019
How to apply:
UW Graduate Admissions:  http://www.uwyo.edu/uwgrad/prospective/applying/index.html
See above
Assistant Professor, Rangeland Ecology and Wildlife-Habitat Interactions – CKWRI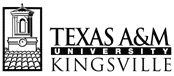 Contact:
Dr. Timothy Fulbright
Email:
Timothy.Fulbright@tamuk.edu
Job description:
Assistant Professor, Rangeland Ecology and Wildlife-Habitat Interactions
Position: Tenure-track faculty position with the Caesar Kleberg Wildlife Research Institute, Department of Rangeland and Wildlife Sciences, College of Agriculture, Natural Resources, and Human Sciences, Texas A&M University-Kingsville. This is a 75% research and 25% teaching, tenure-track, 9-month appointment with potential for summer salary. Initial salary shall be commensurate with qualifications and experience. The selected candidate will hold the Endowed Meadows Professorship in Semi-arid Land Ecology. The professorship was established in 2000 to support research focused on ecology and management of semi-arid lands. This position will remain open until a suitable candidate is found.
Responsibilities:
Develop an extramurally-funded research program focusing on rangeland ecology and wildlife- habitat interactions, commensurate with a 75% research appointment.
Teach one graduate-level course and one undergraduate-level course per year to meet the needs of the Department.
Direct graduate students in research.
Participate in the academic affairs of the department, college, and university as need
Qualifications: Ph.D. in rangeland ecology, wildlife science, or related field from an accredited university.
Evidence of a nationally-recognized program in rangeland ecology, wildlife habitat ecology, or wildlife ecology, demonstrated by record of research productivity
Ability to teach courses in range and wildlife science (i.e., must have a minimum of 18 graduate- level hours in range and wildlife science).
Demonstrated potential to attract extramural funding
Demonstrated ability to communicate with students, professionals, lay audiences and other scientists
Preference will be given to applicants with:
Demonstrated ability to work effectively with faculty, students, and state, federal, and private natural resource organization
Strong quantitative skills
Location: Texas A&M University-Kingsville (TAMUK) is located in Kingsville, a city of approximately 25,000 in southern coastal Texas. Kingsville is surrounded by the historic King Ranch and is about 40 miles south of Corpus Christi (population: 300,000), within 50 miles of Baffin Bay and the Gulf of Mexico, and a 2-hour drive from Mexico. TAMUK serves about 9,000 students. The Department of Rangeland and Wildlife Sciences offers B.S., M.S., and Ph.D. degrees in range and wildlife sciences.
Application: Qualified applicants should submit an application through Workday at http://www.tamuk.edu/finance/hr/EmploymentNEW/index.html  position #R-018346 and should include the following attachments: letter detailing teaching and research philosophies, a detailed vita stating education, experience and qualifications, transcripts from all colleges attended (may be unofficial but will require official transcripts if selected), a completed application form, and letters of reference from three professionals.
For questions or more information contact:
Dr. Timothy Fulbright, Chair, Search Committee MSC 218, 700 University Blvd.
Caesar Kleberg Wildlife Research Institute Texas A&M University-Kingsville Kingsville, Texas 78363-8202
All positions are security-sensitive. Applicants are subject to a criminal history investigation, and employment is contingent upon the institution's verification of credentials and/or other information required by the institution's procedures, including the completion of the criminal history check.
Equal Opportunity/Affirmative Action/Veterans/Disability Employer committed to diversity.
Tenure-track faculty position, 75% research and 25% teaching.
Salary commensurate with qualifications and experience.
Apply by:
06/01/2019
How to apply:
Submit application through Workday at:
http://www.tamuk.edu/finance/hr/EmploymentNEW/index.html position #R-018346.
Livestock & Natural Resources Advisor – UC ANR CE
Contact:
Tatiana Avoce
Email:
tavoce@ucanr.edu
Job description:
POSITION PURPOSE: The University of California (UC) Agriculture and Natural Resources (ANR) Area Cooperative Extension (CE) advisor for livestock and natural resources will conduct a multi-county based extension, education and applied research program that will focus on livestock production systems including grazing management, pasture management, nutrition, herd health, animal husbandry, genetic selection, reproduction, and marketing. This position will have a strong animal husbandry focus and will contribute to a more complete and balanced team throughout the region. The natural resource component of this position will focus on developing effective solutions to issues relating to commercial livestock production systems and natural resource issues such as water quality, rangeland health, wildlife habitat, and public lands management.
ACADEMIC EXPECTATIONS:  All UC ANR CE advisors are responsible for performance in the areas of 1) applied research and creative activity, 2) extension of knowledge and information, 3) professional competence and activity, and 4) University and public service.
AFFIRMATIVE ACTION:  An understanding of and commitment to UC ANR's affirmative action goals and commitments is expected of all CE advisors. Compliance with affirmative action policies includes supporting outreach efforts to underserved and underrepresented audiences.  UC ANR Affirmative Action policy and information can be found at: http://ucanr.edu/sites/anrstaff/Diversity/Affirmative_Action/
Required Qualifications
Programmatic competence
A minimum of an earned master's degree, though other advanced degrees are encouraged, in disciplines such as animal science, rangeland management or other closely related fields, is required by the appointment start date. Applicants who are currently enrolled in a masters program must be within 12 months of completing their degree in order to be considered and must provide evidence of degree completion before the negotiated start date.
Incumbent is required to become a Certified Rangeland Manager within five years of date of hire; see http://casrm.rangelands.org/HTML/certified.html.
Communication
Excellent written, oral and interpersonal communication skills are required.
Collaboration, Teamwork & Flexibility
Demonstrated ability to work collaboratively as a team member with other professionals
Willingness and ability to embrace change as clientele and organizational needs evolve.
SALARY: Beginning salary will be in the Cooperative Extension Assistant Advisor Rank and commensurate with applicable experience and professional qualifications.  For information regarding the CE advisor salary scales, please refer to: https://ucanr.edu/sites/anrstaff/files/293542.pdf.
HOW TO APPLY:  To be considered, applicants must electronically submit the following six components of the Application Packet to ANRacademicsearch@ucanr.edu:
Cover Letter
 ANR Academic Application Form— from the ANR website at: http://ucanr.edu/sites/anrstaff/files/278846.pdf
Please do not send letters of reference.
CV or Resume
Statement of Contributions to Diversity: Please submit a 1-page Statement of Contributions to Diversity addressing past and/or potential contributions to diversity through personal experience, teaching, research, extension, professional activity, and/or service. This should include how you would ensure that all potential clientele have access and benefit from your program.
Statement of Research and Extension Interests: Please submit a 2-page Statement of Research and Extension Interests including how your current and/or past research and extension experience could contribute to, or be applicable to, the needs of the local community. Provide examples of potential goals and outcomes from your research and extension activities
College Level Transcripts: Electronic transcripts or legible scanned copies (PDF) of original transcripts will be accepted. Transcripts must identify course work completed, grades earned, degrees conferred and confer dates. Please DO NOT send transcripts that are password protected.
Application and associated materials will not be returned to the applicant.
Apply by:
06/28/2019
How to apply:
Please submit your application to ANRacademicsearch@ucanr.edu
Location:
Multiple Locations
Apply by:
09/01/2019
Location:
Multiple Locations
Apply by:
09/01/2019
M.S. Assistantship in Disturbance Ecology, Remote Sensing, Biodiversity in Rangelands
Contact:
Dr. Bryan Murray
Email:
bryan.murray@okstate.edu
Location:
Stillwater, OK
Apply by:
07/15/2019
Pendleton Scholarship in Range Science, available at the MS or PhD level
Contact:
Dr. Robert D. Cox
Email:
robert.cox@ttu.edu
Location:
Lubbock, TX
Apply by:
05/31/2019