Assistant Professor, Rangeland Biodiversity – OK State University
Contact:
Melissa Dunn
Email:
melissa.dunn@okstate.edu
Job description:
The Department of Natural Resource Ecology and Management (NREM) at Oklahoma State University invites applications for a full-time, eleven-month, tenure-track position (60% teaching and 40% research) in rangeland biodiversity. The research appointment is in the Oklahoma Agricultural Experiment Station (OAES) and the instructional appointment is in the College of Agricultural Sciences and Natural Resources.
We seek a candidate with abilities and expertise to integrate both range and wildlife disciplines into a strong teaching and research program focused on rangeland biodiversity. Undergraduate instruction, academic advisement, and mentoring would focus on students pursuing the NREM options in both Rangeland Ecology and Management and in Wildlife Ecology and Management.   Teaching responsibilities are 3–4 courses per year (12 contact hours) and will include required courses in both options.
Additionally, the candidate will be expected to establish an externally funded research program to include recruiting and mentoring graduate students and focused on biodiversity of rangelands. Broadly, we are seeking a candidate whose research bridges rangeland and wildlife ecology and management. We are open to applicants from any area of interest related to rangeland biodiversity but would specifically welcome applicants with experience in pollinator ecology and management, invasive species ecology, or wildlife conservation in the Great Plains.
Potential courses assigned for this position:
Principles of Rangeland Management
Rangeland Resource Planning
Wildlife Habitat Management
Wildlife Management Techniques Laboratory
Natural Resource Biometrics
Other courses reflecting the candidate's expertise and needs of the department
The Department of Natural Resource Ecology and Management is comprised of about 20 faculty with expertise in aquatic, fisheries, forest, rangeland, and wildlife resources, plus 15 research, teaching, and support staff. Approximately 45 masters and doctoral graduate students are advised by NREM faculty, and we serve approximately 265 undergraduate students. The Department is also the administrative home of the Oklahoma Cooperative Fish and Wildlife Research Unit. The candidate will be expected to serve on departmental, college, and university committees.
Qualifications:
A Ph.D. in rangeland ecology/management, wildlife ecology/management, or a related field from an accredited university is required.
Evidence of effective teaching skills and strong interest in instruction and advisement of undergraduate and graduate students.
Evidence of the ability to conduct both independent and collaborative research with other faculty and natural resource professionals, to develop and maintain an active research program, to publish in leading scientific journals, and to seek and secure extramural funding to support research.
Salary competitive & commensurate with education, training, & experience.
Apply by:
01/06/2020
How to apply:
https://okstate.csod.com/ats/careersite/search.aspx?site=8&c=okstate
(search by keyword req7514)
Postdoctoral Research Associate – Texas AgriLife Research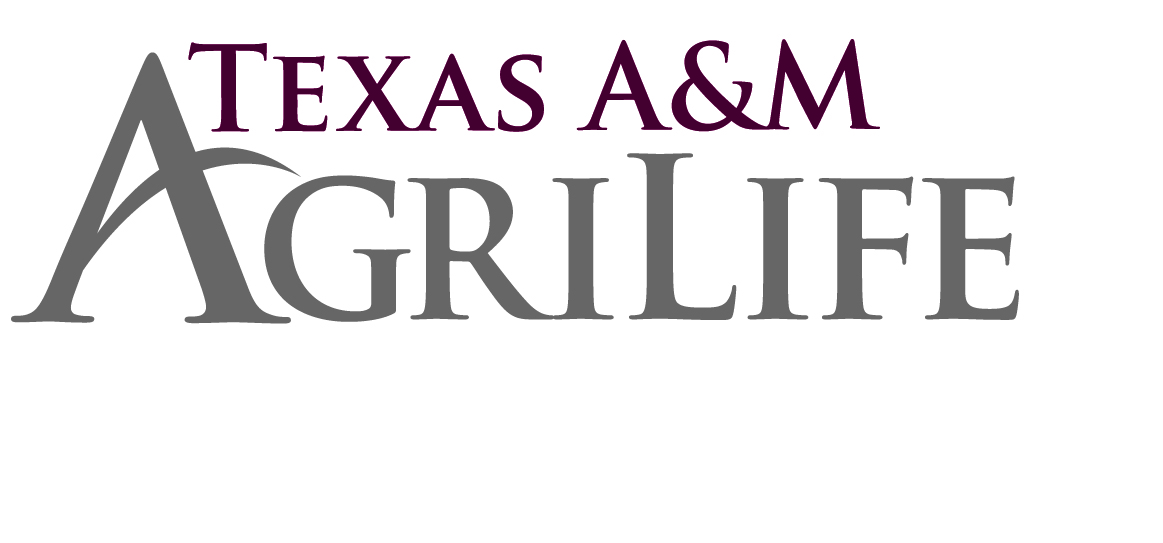 Contact:
Phyllis Benge
Email:
pbenge@ag.tamu.edu
Job description:
Post doc position with Texas A&M AgriLife in San Angelo, TX. Applicants should have knowledge and skills in data analysis including spatial data and image analysis, and project management for a multistate research, education and outreach project investigating biological and sociological factors affecting sustainable livestock production on Great Plains rangelands. Our study will focus on integrating multiple herbivores into the pyric-herbivory model (fire-grazing interaction) for conservation of North American Grasslands.
Salary commensurate with experience.
Apply by:
12/20/2019
How to apply:
Go to: https://tamus.wd1.myworkdayjobs.com/AgriLife_Research_External
Search for posting R-023779
Research Associate – Texas A&M University
Contact:
Theresa Nemec
Email:
tnemec@tamu.edu
Job description:
Duties: managing, maintaining, and coordinating departmental research equipment and facilities; coordinating the use and management of the Ecological and Natural Resource Teaching Area adjacent to campus; assist in field data collection, installation, and monitoring of equipment at field sites across Texas. Other duties as required.
Required education: Bachelors of Science Degree in Ecology, Natural Resource Management or related field and two years of related experience in natural resource management, environmental education, or ecological research.
Preferred education: Masters of Science degree in Restoration Ecology, Rangeland Management, Forestry, or related field.
Required knowledge, skills and abilities: Basic computer skills (word processing, spreadsheets, statistics) and knowledge of field ecology research.  Excellent verbal and written communication skills.  Ability to install and troubleshoot technical equipment. Ability to work outdoors under a variety of climatic conditions. Ability to work in remote areas without direct supervision.  Ability to multi task and work cooperatively with others. Ability to travel to field sites around Texas. Ability to travel overnight. Ability to obtain/maintain a Texas Department of Agriculture Political Sub-division Non-Commercial Applicators License with certification in Range and Pasture research. Ability to supervise undergraduate student field workers.
Preferred knowledge, skills and abilities: Advanced computer skills. In-depth knowledge of field research infrastructure and ecological sampling methods; Scientific equipment installation, programming, and maintenance; Ability to use GIS/GPS equipment; Experience operating tractors, UTVs, ATVs, and hauling equipment using trailers; Knowledge of safe and effective use of power tools, carpentry, plumbing, and/or building maintenance equipment; Previous prescribed fire or wildland firefighting experience; Budget development and tracking skills, particularly regarding state funds; Ability to work independently and to take initiative in identifying and solving problems; Organizational leadership skills with an ability to facilitate collaborative relationships; Values teamwork and collaboration with peers, supervisors and internal/external partners; Ability to perform outreach and foster cooperation with other agencies and the community. Experience writing and carrying out multiyear land management plans.
Review of applications will begin on December 1, 2019 and will remain open until a suitable candidate has been identified. Details on the position can be found at: https://tamus.wd1.myworkdayjobs.com/AgriLife_Research_External/job/College-Station-AL-RSCH/Research-Associate_R-025321
Include a cover letter outlining how you meet the desired and required qualifications, resume/CV and a list of at least three academic or professional references that can speak of your qualifications for this position.  Any questions, please contact Theresa Nemec @ tnemec@tamu.edu.
All positions are security-sensitive. Applicants are subject to a criminal history investigation, and employment is contingent upon the institution's verification of credentials and/or other information required by the institution's procedures, including the completion of the criminal history check.
Salary commensurate with experience.
Equal Opportunity/Affirmative Action/Veterans/Disability Employer committed to diversity.
Apply by:
12/01/2019
How to apply:
https://tamus.wd1.myworkdayjobs.com/
Tenure Track Faculty in Rangeland Ecology & Management – CSU
Contact:
Troy Ocheltree
Email:
troy.ocheltree@colostate.edu
Job description:
Colorado State University seeks applications for a nine-month, tenure track faculty positions at the rank of Assistant Professor specializing in Rangeland Ecology and Management. We seek applications from those interested in developing and applying ecological science to inform the management of woodlands, shrublands or grasslands. Individuals with interest and expertise in areas such as adaptive management, restoration, vegetation structure, community assembly and/or herbivory would complement the existing faculty expertise and interests in our department and College.
The position will entail research (50%), teaching (30%), and extension/engagement/outreach/service (20%). Required Qualifications: 1) Earned Ph.D. with disciplinary emphasis in the ecology or management of rangeland systems by the time of appointment, 2) Demonstrated research expertise in applied ecology/management of grasslands, shrublands or woodlands ecosystems. Preferred Qualifications: 1) Evidence of potential to develop a funded research program advancing new knowledge of rangeland ecology and management, 2) Demonstrated potential to sustain an excellent publication record, 3) Evidence of effective teaching and mentoring of undergraduate or graduate students, 4) Ability to successfully engage in outreach to managers, landowners, and other relevant stakeholders, 5) Evidence of a commitment to enhancing diversity and inclusion, 6) Postdoctoral research experience.
Salary will be commensurate with education and experience.
Position is available starting August 2020.
CSU is an EO/EA/AA employer and conducts background checks on all final candidates.
Apply by:
12/15/2019
How to apply:
To apply and view full position announcement please visit:
http://jobs.colostate.edu/postings/72220
Extension Forage Specialist – Montana State University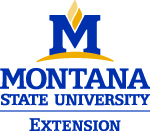 Contact:
Jeff Mosley
Email:
jmosley@montana.edu
Job description:
Extension Forage Specialist (Assistant or Associate Professor of Forage Science), Department of Animal and Range Sciences, Montana State University, Bozeman, Montana, USA. Tenure-track, 12-month, full-time, can be hired at assistant professor or associate professor level depending upon qualifications. Position is 50% Extension teaching, 13% academic teaching, 27% scholarship (i.e., research/scholarly activity), and 10% service. Earned PhD in Agronomy, Plant Science, Soil Science, Range Science, Animal Science or related discipline required at the time of hire. Incumbent will provide educational leadership related to forage crop production and utilization, primarily focused on alfalfa and other hay, but also including haylage, silage, and other forage crops. Target audiences will include county/reservation Extension agents; ranchers, farmers and other landowners; state and federal resource management agency personnel; university students; and youth. On-campus teaching responsibilities will include one undergraduate course in forage crop production and utilization. Screening of applications will begin January 3, 2020, but applications will continue to be accepted until an adequate pool is established. For complete job description, list of required and preferred qualifications, and application procedures visit: https://jobs.montana.edu/postings/18650 Equal Opportunity Employer, Veterans/Disabled.
Apply by:
01/03/2020
How to apply:
Apply at https://jobs.montana.edu/postings/18650.
Location:
Fort Collins, CO
Apply by:
12/16/2019
Range Resource Area Manager – AZ State Land Dept
Contact:
M Lobato
Email:
mlobato@azland.gov
Location:
Prescott, AZ
Apply by:
12/14/2019
Location:
Streeter, North Dakota
Apply by:
04/14/2020
Asst. Prof.-Environmental Mgmt Systems (w/a focus on rangeland mgmt) – USU
Contact:
D. Layne Coppock
Email:
Layne.Coppock@usu.edu
Location:
USU Blanding Campus, Blanding Utah
Apply by:
12/16/2019
Assistant Project Manager – Monument Soil & Water Conservation District
Contact:
Lauren Street
Email:
mswcd@centurytel.net
Location:
Monument, OR
Apply by:
12/01/2019
Location:
Hockley, Texas
Apply by:
12/31/2019
Location:
NM, AZ, CO, MT, CA
Apply by:
12/01/2019