Latest News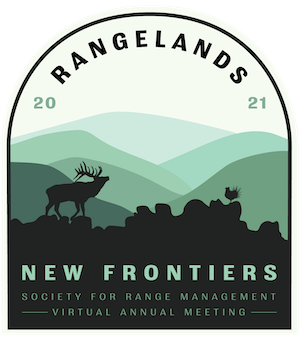 Visit the Meeting Home Page and follow the links at the top OR just click HERE to go directly to the registration page. Registration for the 2021 SRM Virtual Annual Meeting … [Read More...]
Latest Social Media
SRMis the professional society dedicated to supporting persons who work with rangelands and have a commitment to their sustainable use.
Society for Range Management
Feb 26, 2021 @ 5:38pm
If any of you have attended a workshop or field day at the Northern Great Basin Experimental Range in eastern Oregon you might have seen a draft copy of a field guide to identify grasses year round.
Oregon State University Extension Service recently published that guide, titled: Year-round Field Identification of Common Northern Great Basin Grasses, through the OSU extension catalog. This guide is in pdf form and free to everyone. If you do plant work year round in the sagebrush ecosystem and need help with grass ID, this photo-guide might be helpful for you.
You can find it here:
https://catalog.extension.oregonstate.edu/em9314
Society for Range Management
Feb 25, 2021 @ 5:15pm
North America's sagebrush steppe ecosystem is home to more than 350 species of plants and animals, many of which live nowhere else. It sustains the water supply, economies, and culture of Western communities. But a deadly invader threatens to send it all up in flames.
Learn how cheatgrass and other invasive weeds threaten this ecosystem's very existence via National Audubon Society:
https://rockies.audubon.org/sagebrush
...
WATCH:
https://www.youtube.com/watch?v=siOMmNdWS_E&feature=youtu.be