Latest News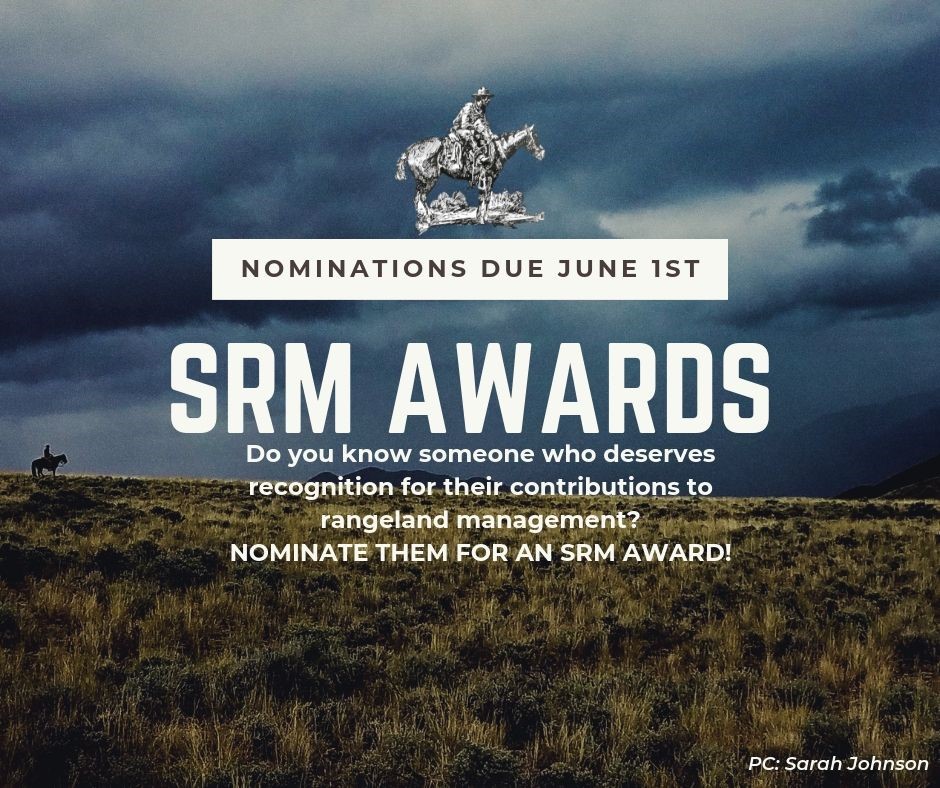 ATTENTION: The deadline to submit nominations for the following categories ONLY has been extended to June 17, 2019: *Fellow *Outstanding Achievement - … [Read More...]
Latest Social Media
SRMis the professional society dedicated to supporting persons who work with rangelands and have a commitment to their sustainable use.
Society for Range Management
Jun 15, 2019 @ 2:08am
High Country News highlights range fires in this recent piece:
Society for Range Management
Jun 14, 2019 @ 7:47am
From the Press Release:
"We did not undertake these relocations lightly, and we are doing it to enhance long-term sustainability and success of these agencies. The considerable taxpayer savings will allow us to be more efficient and improve our ability to retain more employees in the long run. We will be placing important USDA resources closer to many stakeholders, most of whom live and work far from Washington, D.C. In addition, we are increasing the probability of attracting highly-qualified staff with training and interests in agriculture, many of whom come from land-grant universities. We look forward to this new chapter as we seek to fulfill our motto at USDA, which is to 'do right and feed everyone,'" added Secretary Perdue.
Read more here:
https://bit.ly/31w8Nid
Jun 5, 2019 @ 3:57am
POSITION ANNOUNCEMENT:

Director of Water and Agricultural Programs
The Nature Conservancy (TNC)

For full details and to apply, go to https://t.co/FjBa5IVxqN and search for posting # 47680.

Apply by deadline: 11:59 PM Eastern 6/21/19