Research Associate II – Project Coordinator for Sustainable Ranch Assessment – SRR/UWYO

Contact:
Kristie Maczko
Email:
kmaczko@uwyo.edu
Job description:
Coordinate the development of an online sustainable ranch management assessment tool, including questionnaire platform, scoring function, ranking, and login capabilities, in close consultation with contracted computer programmers.  This tool will be based closely on the guidebook available at http://www.sustainablerangelands.org/ranchassessment/pdf/ranch_guidebook_B1216.pdf.
-Organize expert workshops for scientific input on weighting of specific questions, and pilot workshops to introduce producers to the assessment tool.
– Coordinate and lead the administrative, financial and personnel activities of the sustainable ranch management electronic assessment tool development.
– Serve as primary liaison with computer programmers creating the electronic version of the sustainable ranch management assessment tool.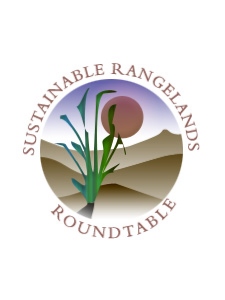 – Develop, implement, and conduct workshops, presentations, and seminars to promote the project, as well as classes and activities based on project materials including consulting with program participants to determine needs, locating materials, and adapting materials to appropriate grade or teaching level.
– Assist in developing project goals and objectives and revising as necessary to complete development of the electronic sustainable ranch management assessment tool in a timely manner; assist in developing and implementing a comprehensive plan for delivery and assessment of meeting project objectives and goals.
Full time position; $36,000/year
Apply by:
06/20/2019
How to apply:
Please apply at https://uwyo.taleo.net/careersection/00_ex/jobdetail.ftl?job=19001750&lang=en
Director of Water and Agricultural Programs – The Nature Conservancy
Contact:
Jenny Trucano Muller
Email:
jtrucano@gmail.com
Job description:
Director of Water and Agricultural Programs
The Director of Agriculture and Water Programs is responsible for strategic planning, execution, and partnerships necessary to achieve large-scale restoration and improvement of ecosystem functions in a manner that influences, and is compatible with, working agricultural landscapes.  Reporting to the Kansas State Director, they work with diverse stakeholders and partners (including landowners, land managers, crop advisors, non-operating landowners, corporate agriculture entities, policy makers, food supply chain entities, consumers, etc.) to achieve major, large-scale improvements in ecosystem conditions and economic benefits in priority stream systems, croplands, and grazing lands of Kansas and, in some cases, the Great Plains.  A minor responsibility of this position is to support the Great Plains Division Director by monitoring, assessing, and reporting the Conservancy's cumulative impacts of agricultural landscape conservation across the nine-state division. The Director of Agriculture and Water Programs also serves as a member of the Kansas unit's management team.
Apply by:
06/21/2019
How to apply:
Search for job 47680 on https://careers.nature.org. Deadline is 11.59 PM Eastern on 6/21/19.
Assistant/Associate Professor of Rangeland Ecology & Management – TTU

Contact:
Dr. Robert D. Cox
Email:
robert.cox@ttu.edu
Job description:
The Department of Natural Resources Management at Texas Tech University invites applications for a tenure-track faculty position in Rangeland Ecology and Management at the Assistant Professor level.  This is a 9-month research and teaching position, and summer salary is dependent upon availability of research grants and funded summer classes. Primary teaching responsibilities will depend upon the successful candidate's expertise and department needs, but could include undergraduate courses in Range Management, Grazing Systems, Grassland Ecology, Vegetation Inventory, or Rangeland Restoration, and a graduate course in the applicant's area of expertise. Service activities for the department, college, and university are also expected. Anticipated start date is fall semester 2019 or spring semester, 2020.
Applicants must hold a Ph.D. degree in Rangeland Science or Management, or a in a related field with a research focus on rangelands and a history of engagement professionally and academically with rangelands. As described above, qualified candidates should have expertise in one or more of the following areas: (1) sustainable agroecology of grasslands, grazing systems, climate change, and/or wildlife interactions; (2) rangeland plants or vegetation and their physiology or management, including effects of invasive species and climate change; or (3) restoration of rangelands and other degraded landscapes. Domestic and international research is encouraged. The successful candidate will be expected to bring externally sponsored research to Texas Tech, and preference will be given to individuals with a clear potential or demonstrated ability to obtain extramural funding, conduct significant research, and to publish research findings. Ability to teach and relate to students at the undergraduate and graduate levels is also required. Experience working with diverse student populations and first-generation students is highly desirable.
To be considered for this position applicants must use the on-line employment website at www.workattexastech.com. Please click the faculty portal and consult requisition number 17597BR. After completing the application, the applicant should attach a complete vita and separate statements of research and teaching philosophy which should be no longer than two pages each. In addition, applicants should arrange to have 3 letters of reference and original transcripts forwarded to: Dr. Robert Cox, robert.cox@ttu.edu .
Apply by:
06/30/2019
How to apply:
Full description and application online at www.workattexastech.com, requisition number 17597BR.
MS Assistantship Opportunity: Keeping Expiring CRP Lands in Grass – Producer Motivations & Influences of Soil Quality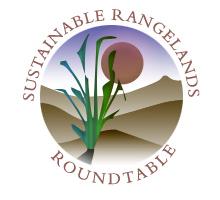 Contact:
Kristie Maczko
Email:
kmaczko@uwyo.edu
Job description:
Project Description: This project works through the University of Wyoming Department of Ecosystem Science and Management, with the Sustainable Rangelands Roundtable and Ducks Unlimited, to survey producers to identify success of efforts to engage producers with expiring CRP contracts in NRCS conservation programs including EQIP and/or CSP, to ensure that the lands stay in grass following CRP contract expiration.  Socio-economic characteristics, and motivations for participating in NRCS conservation programs will also be explored.  Relationships between soil quality/soil health of associated lands and producers decision-making regarding cropping or maintaining grasslands for conservation may also be assessed.  This effort builds on a previous Ducks Unlimited RCPP initiative in North Dakota. Understanding reasons for participation and longevity of practices, coupled with agricultural capacity of soils, is a critical element in enhancing program participation rates and improvements in conservation and rangeland management.
Qualifications: We encourage applications from students with a B.S. degree in Rangeland Management, Natural Resources, Environmental Science, Soil Science, Rural Sociology, Human Dimensions, Ecology, or related fields.  Experience with social science and/or surveybased research, extension outreach, soil science, and working with landowners/agencies (conservation practices; rangeland management) desired.  We encourage applicants with previous experience and related coursework, and applications from underrepresented groups.  Demonstrated proficiency in spoken/written English, a valid US driver's license, and ability to pass Wyoming driving record check required.
(http://www.uwyo.edu/esm/graduate/prospective/apply.html)
Specifics: Position begins Summer or Fall 2019.  The student will be supported by a 2-year assistantship including summer salary, tuition and fees, health insurance, and stipend.  Opportunity to assist with related Sustainable Rangelands Roundtable projects is also available.  The University of Wyoming, a land grant institution, is the state's only four-year university.  The University is located in Laramie, Wyoming, close to excellent outdoor activities in the Snowy and Laramie Ranges, and cultural and other amenities along the Front Range of Colorado.  For more information about the department and the Laramie area, please visit: http://www.uwyo.edu/esm/ and http://visitlaramie.org/.  The University of Wyoming is an Equal Employment Opportunity/Affirmative Action employer.
Application: Candidates must apply to the University of Wyoming Graduate Admissions program http://www.uwyo.edu/uwgrad/prospective/applying/index.html.  Before beginning this process, prospective students should contact Dr. Kristie Maczko, kmaczko@uwyo.edu, or Dr. Karen Vaughan, kvaughan@uwyo.edu, for more information.  The following is needed:  personal statement, CV describing qualifications and experience, unofficial transcripts (official transcripts are required for formal application), unofficial GRE scores (official GRE scores required for formal application), and contact information for three references.
Apply ASAP.
Open until filled, or August 3, 2019.
MS Assistantship – 2 years, stipend, tuition & fees, health insurance
Apply by:
08/03/2019
How to apply:
UW Graduate Admissions:  http://www.uwyo.edu/uwgrad/prospective/applying/index.html
See above
Livestock & Natural Resources Advisor – UC ANR CE
Contact:
Tatiana Avoce
Email:
tavoce@ucanr.edu
Job description:
POSITION PURPOSE: The University of California (UC) Agriculture and Natural Resources (ANR) Area Cooperative Extension (CE) advisor for livestock and natural resources will conduct a multi-county based extension, education and applied research program that will focus on livestock production systems including grazing management, pasture management, nutrition, herd health, animal husbandry, genetic selection, reproduction, and marketing. This position will have a strong animal husbandry focus and will contribute to a more complete and balanced team throughout the region. The natural resource component of this position will focus on developing effective solutions to issues relating to commercial livestock production systems and natural resource issues such as water quality, rangeland health, wildlife habitat, and public lands management.
ACADEMIC EXPECTATIONS:  All UC ANR CE advisors are responsible for performance in the areas of 1) applied research and creative activity, 2) extension of knowledge and information, 3) professional competence and activity, and 4) University and public service.
AFFIRMATIVE ACTION:  An understanding of and commitment to UC ANR's affirmative action goals and commitments is expected of all CE advisors. Compliance with affirmative action policies includes supporting outreach efforts to underserved and underrepresented audiences.  UC ANR Affirmative Action policy and information can be found at: http://ucanr.edu/sites/anrstaff/Diversity/Affirmative_Action/
Required Qualifications
Programmatic competence
A minimum of an earned master's degree, though other advanced degrees are encouraged, in disciplines such as animal science, rangeland management or other closely related fields, is required by the appointment start date. Applicants who are currently enrolled in a masters program must be within 12 months of completing their degree in order to be considered and must provide evidence of degree completion before the negotiated start date.
Incumbent is required to become a Certified Rangeland Manager within five years of date of hire; see http://casrm.rangelands.org/HTML/certified.html.
Communication
Excellent written, oral and interpersonal communication skills are required.
Collaboration, Teamwork & Flexibility
Demonstrated ability to work collaboratively as a team member with other professionals
Willingness and ability to embrace change as clientele and organizational needs evolve.
SALARY: Beginning salary will be in the Cooperative Extension Assistant Advisor Rank and commensurate with applicable experience and professional qualifications.  For information regarding the CE advisor salary scales, please refer to: https://ucanr.edu/sites/anrstaff/files/293542.pdf.
HOW TO APPLY:  To be considered, applicants must electronically submit the following six components of the Application Packet to ANRacademicsearch@ucanr.edu:
Cover Letter
 ANR Academic Application Form— from the ANR website at: http://ucanr.edu/sites/anrstaff/files/278846.pdf
Please do not send letters of reference.
CV or Resume
Statement of Contributions to Diversity: Please submit a 1-page Statement of Contributions to Diversity addressing past and/or potential contributions to diversity through personal experience, teaching, research, extension, professional activity, and/or service. This should include how you would ensure that all potential clientele have access and benefit from your program.
Statement of Research and Extension Interests: Please submit a 2-page Statement of Research and Extension Interests including how your current and/or past research and extension experience could contribute to, or be applicable to, the needs of the local community. Provide examples of potential goals and outcomes from your research and extension activities
College Level Transcripts: Electronic transcripts or legible scanned copies (PDF) of original transcripts will be accepted. Transcripts must identify course work completed, grades earned, degrees conferred and confer dates. Please DO NOT send transcripts that are password protected.
Application and associated materials will not be returned to the applicant.
Apply by:
06/28/2019
How to apply:
Please submit your application to ANRacademicsearch@ucanr.edu
Department Head and Professor – Utah State University, Wildland Resources Department
Contact:
Peter Wilcock
Email:
wilcock@usu.edu
Location:
Logan, Utah
Apply by:
09/09/2019
Location:
Multiple Locations
Apply by:
09/01/2019
Location:
Multiple Locations
Apply by:
09/01/2019
M.S. Assistantship in Disturbance Ecology, Remote Sensing, Biodiversity in Rangelands
Contact:
Dr. Bryan Murray
Email:
bryan.murray@okstate.edu
Location:
Stillwater, OK
Apply by:
07/15/2019