Habitat Coordinator/Private Lands Wildlife Biologist – Bird Conservancy of the Rockies
Contact:
Lauren Connell
Email:
applicants@birdconservancy.org
Job description:
Bird Conservancy of the Rockies is hiring for three positions on our Stewardship team: one Habitat Coordinator based in Fort Collins, CO and two Private Lands Wildlife Biologists (PLWBs) based in Sturgis, SD and Gillette, WY. The Stewardship team works collaboratively with the Natural Resources Conservation Service and state wildlife agencies to implement on-the-ground conservation on privately owned agricultural land. The Habitat Coordinator will remotely co-supervise 4-5 biologists stationed in the eastern plains of Colorado and New Mexico. The Habitat Coordinator will provide mentoring and coaching to the biologists, build relationships with partners, help secure long-term funding for the program, provide expertise on grassland bird habitat needs and management actions, and serve as a member of the Stewardship leadership team. The PLWBs will provide technical resources to landowners and other land managers to more fully incorporate wildlife conservation on their private lands using voluntary, incentive-based funding opportunities (e.g. Farm Bill, state wildlife agency program funds, etc.). The PLWBs will be based in local NRCS field offices and will require travel throughout the region using a provided vehicle. Qualified applicants will be passionate and knowledgeable about the resource concerns, human dynamics, avian communities and habitat interventions in their respective regions, and should be a solutions-oriented thinker ready to navigate the challenges and opportunities of implementing conservation with partners in rural agricultural communities
Job type:
Full-time
Salary:
$42-60,000 depending on position
Apply by:
10/22/2021
How to apply:
Please see https://www.birdconservancy.org/about-us/employment/
Assistant / Associate Professor of Animal Science – Louisiana Tech University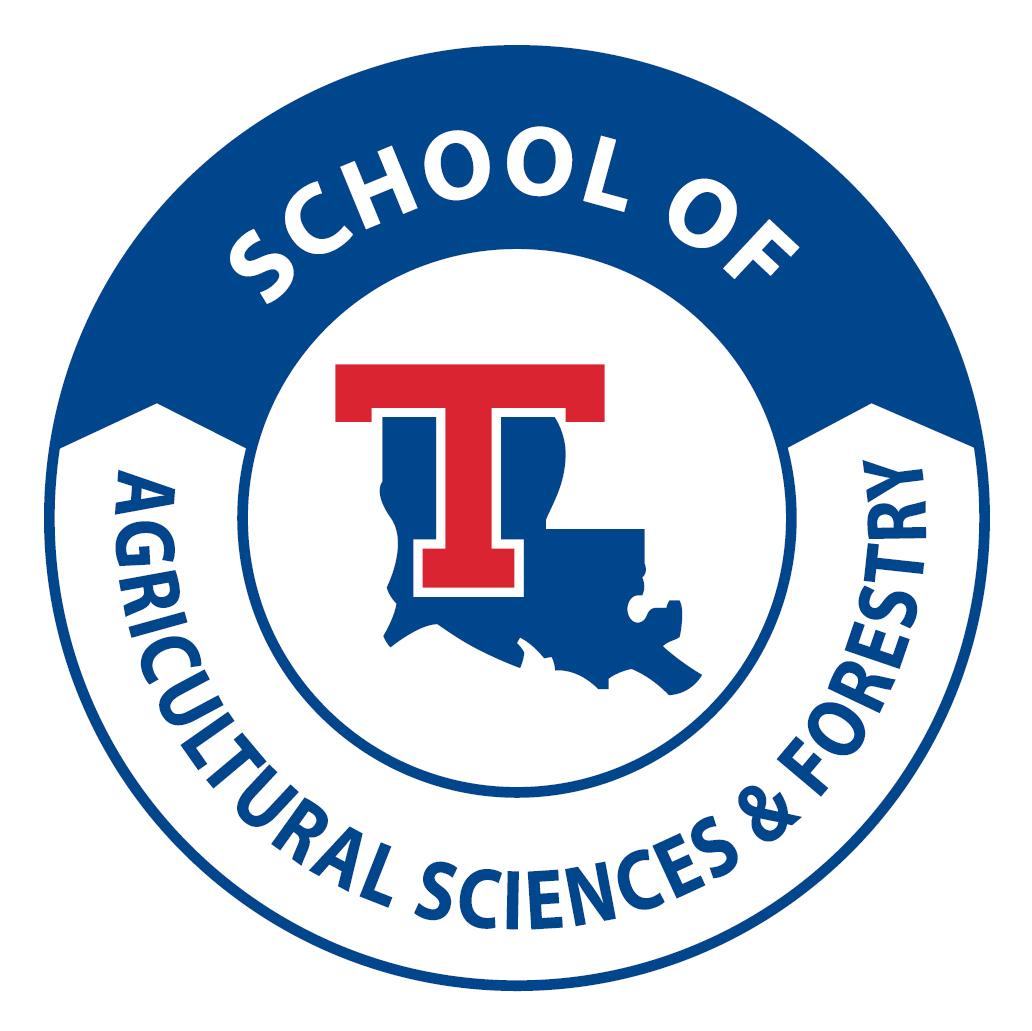 Contact:
Dr. Rebecca McConnico
Email:
rmcconn@latech.edu
Job description:
The School of Agricultural Sciences & Forestry at Louisiana Tech University seeks an Animal Scientist for a 9-month tenure-track faculty position at the level of Assistant Professor or Associate Professor (60% teaching, 25% service, 15% research). The successful candidate will join the ranks of an active agriculture program with an emphasis on training undergraduate students for entry-level animal agriculture positions or entry into advanced degree programs (MS, PhD, DVM). School laboratories include anatomy, nutrition and physiology, meat sciences, and geospatial technology. Our comprehensive agricultural facility features a working farm, greenhouses, horticulture garden, arboretum, farm salesroom, and species-specific farm units (equine, beef, small ruminant, and swine), which collectively provide unparalleled opportunities for experiential learning, research, and outreach. https://ans.latech.edu/research-outreach/tech-farm-labs/
RESPONSIBILITIES: Teaching expectations include primary responsibility for at least six credit hours of undergraduate courses per quarter based on the candidate's field, shared responsibility for other departmental courses, and academic advising. Louisiana Tech University uses the quarter system with faculty teaching during the fall, winter, and spring sessions. The successful candidate will be responsible for developing a nationally recognized research program in one or more areas of food and fiber animal science. The successful candidate is expected to demonstrate effective communication and interpersonal skills with students, faculty, staff, peers, and administrators. Agricultural Sciences faculty members support youth agricultural organization activities such as state and regional FFA Programs, 4-H, and other local community-based groups supporting the agriculture industry. Interacting with industry professionals and individuals on a local, state, and regional level is vital for this job position.
QUALIFICATIONS: Ph.D. in Animal Science, or related discipline pertaining to agriculture animals.
APPLICATIONS: Applicants should submit: cover letter; curriculum vitae; academic transcripts (unofficial OK); brief description of proposed research program; statement of teaching experience and philosophy; and contact details for three professional references.
Review of applicants begins November 15, 2021. This search will remain open and applications will be accepted and reviewed until the position is filled.
Job type:
Tenure-Track Faculty (9-month )
Salary:
Commensurate with Experience
Apply by:
11/15/2021
How to apply:
Click Here to Apply.  See the Louisiana Tech job posting for complete details.
Extension Educator – University of Nevada, Reno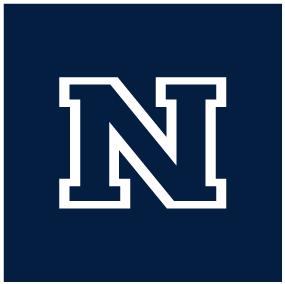 Contact:
Leslie Lynn
Email:
lynnle@unr.edu
Job description:
The University of Nevada, Reno Extension is recruiting for a full-time, non-tenure track, 12-month Lecturer II / Teaching Assistant Professor, Extension Educator for its White Pine County Nevada location. This position is located in Ely, NV. This is a soft funded one-year contract; annual renewal is contingent upon funding. The primary role of this position is to establish community-based education programming focused upon identified local needs with an emphasis in natural resources. The position would coordinate community education programming in natural resources, children, youth and families, health and nutrition, community development and horticulture to the county through collaboration with other Extension colleagues and programs. Since White Pine County is a hub of natural resource experts and natural tourism, the candidate will have natural resources expertise to build and collaborate in these areas. The preferred candidates will have a natural resources background focused on arid land ecology and management (e.g., range management, wildlife management, ecohydrology, fire ecology and management, etc.), with knowledge of public land management issues and policy. The successful candidate assesses community needs, develops and implements relevant educational programming, and documents program outcomes and impacts. Additional roles and responsibilities include: 1) securing resources (grants, gifts, budget enhancements) as needed; 2) providing oversight and management of the White Pine County Extension Office and staff; and 3) assuming professionalism with all internal and external audiences, ensuring proactive communication. This position requires a commitment to work effectively with diverse cultural and community interests and develop and maintain solid working relationships.
Lecturer Statement
The University of Nevada, Reno reserves the right to hire at any level of Lecturer (I-IV) or Teaching Assistant/Associate/Professor (terminal degree candidates) that is appropriate for the hire.  If you have questions about title, please inquire during the interview process.
Required Qualifications
Lecturer II – Master's degree in natural resources or other related degree program.
Teaching Assistant Professor – Terminal degree in natural resources or other related degree program.
Perform manual labor, lift heavy objects greater than 20 pounds and work in inclement weather.
Work independently/alone and interact collegially with program teams, committees and community groups.
Must have a valid Nevada Driver's License within 30 days of employment
Schedule or travel requirements
Work a flexible schedule, with periodic evening and weekend work.
Periodically travel throughout the state to assist with multi-county or statewide efforts related to subject matter expertise and attend area and state-wide Extension meetings.
Preferred Qualifications
At least two years experience in community education programming
Experience in managing community-based projects, including budgets and volunteers
Experience in managing an office
Experience in collaboration with county government and community groups
Experience with fund development
Compensation Grade
Lecturer II
Teaching Assistant Professor
Salary Schedules
Total Compensation
The total compensation package includes a negotiable competitive salary, moving allowance (if applicable), a rich retirement plan, health insurance options that include dental and vision, life insurance, long-term disability, annual and sick leave, along with many other benefits. Additionally, there is a grant-in-aid educational benefit for faculty and dependents. For more information, please visit: UNR Benefits
Faculty Dual Career Assistance Program
The University of Nevada, Reno recognizes the importance of addressing dual-career couples' professional needs. We offer a dual career assistance program to newly hired faculty spouses/partners that provides resources and assists them to identify career opportunities in Northern Nevada. Dual Career Assistance Program
Department Information
Extension is a major unit of the University of Nevada, Reno and resides in the College of Agriculture, Biotechnology & Natural Resources. Extension uses peer-reviewed research to find solutions to community-based issues and needs within six broad legislatively mandated areas: Agriculture; Children, Youth and Families; Community Development; Health and Nutrition; Horticulture; and Natural Resources. The mission is to discover, develop and disseminate, preserve, and use knowledge to strengthen the social, economic, and environmental well-being of people and their communities. Extension has offices in 15 of Nevada's 17 counties with programs that span very large urban centers to isolated ranching and farming communities.
Job type:
Full-Time
Apply by:
11/12/2021
How to apply:
Graduate Positions in Landscape Ecology – The University of Texas at El Paso
Contact:
Elizabeth LaRue
Email:
ealarue@utep.edu
Location:
El Paso, TX
Apply by:
02/01/2022
Rangeland Management Specialist GS-0454-11 or Natural Resource Specialist GS-0401-11 (USFS)
Contact:
Curtis Keetch
Email:
curtis.keetch@usda.gov
Location:
Meeker, CO
Apply by:
11/05/2021
Natural Resource Technician, Senior – Sublette County Conservation District
Contact:
Michael Henn
Email:
mhenn@sublettecd.com
Location:
Pinedale, WY
Apply by:
11/15/2021
Location:
Hines or Lakeview, Oregon
Apply by:
10/18/2021
Industry Chair in Integrated Forage Management and Utilization – College of Agriculture and Bioresources (USask)
Contact:
Dr. Angela Bedard-Haughn
Email:
carrie.vassilakopoulos@usask.ca
Location:
Saskatoon, Saskatchewan
Apply by:
11/01/2021