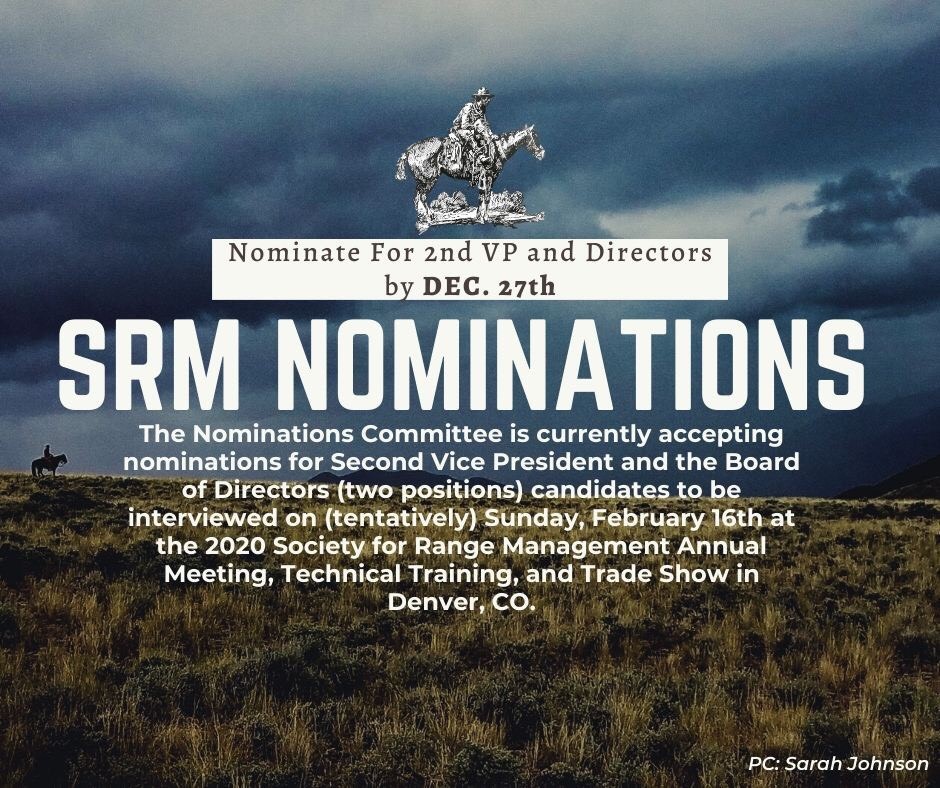 The Nominations Committee is currently accepting nominations for Second Vice President and the Board of Directors (two positions) candidates to be interviewed on (tentatively) Sunday, February 16th at the 2020 Society for Range Management Annual Meeting, Technical Training, and Trade Show in Denver, CO.
The deadline to submit has been extended to December 27, 2019.
Contact Nominations Committee Chair Paul Loeffler at PVL913@yahoo.com with questions or concerns.
CLICK HERE for full details.
(select "Nominations" tab)