SRM High School Youth Forum Paper Presentations
Barron S. Rector, SRM HSYF Sub-committee Co-Chair
The High School Youth Forum (HSYF) program began in 1966 at the Salt Lake City Annual Meeting as the Youth Range Forum. High school age delegates are selected for participation in the Forum by the Sections of the Society based on their interest, achievements and activities in range and natural resource management at the Section level. Beginning in the early 1970's, the program format began to encourage youth thought and enhancement of communication skills. A taste of what range professionals do was achieved by asking each Forum delegate to prepare a 6 to 8 minute formal presentation on a range related topic.
The HSYF paper presentation session today is treated similar to other formal, educational annual meeting sessions, except that it is a competition. In the late 1980's, the top 2 to 3 winning papers began to be published in Rangelands. For our Section sponsored youth, this effort has brought about a true educational process. These youth select a topic by visiting and working with Society members, research an idea, prepare a written paper, and then present the main ideas of the paper in a formal speaking presentation. The Forum delegates most often continue to use their presentation in other youth competitions, as speakers at various summer camps and local organization meetings, and serve as ambassadors in their states or sections for range stewardship.
---
2020 High School Youth Forum Ecological Tour
February 17, 2020 – Denver, CO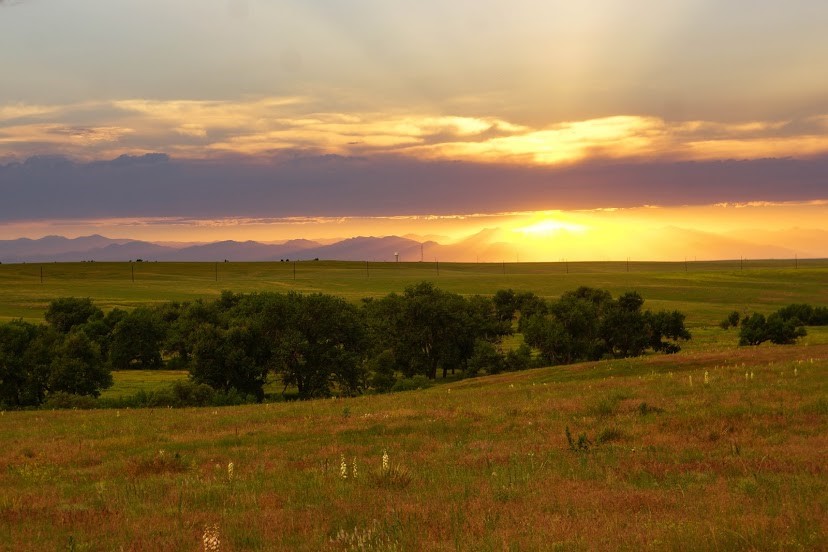 The High School Youth Forum in Denver included an exciting and education Ecological Tour on Monday, February 17 with a visit to the Lowry Ranch east of Aurora.  This provided a great opportunity to show that Holistic Management can be a powerful tool for advancing a successful and profitable ranching operation that supports rangeland health and the conservation of many species of plants and animals.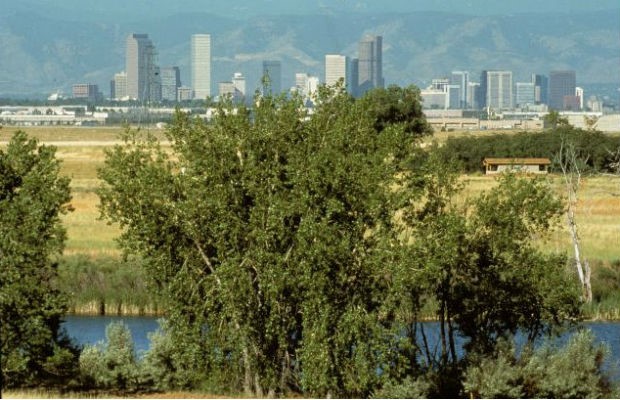 We also visited the Rocky Mountain Arsenal NWR to learn about the conservation efforts of significant wildlife including bald eagles, bison, black-footed ferrets, deer, coyotes, and burrowing owls.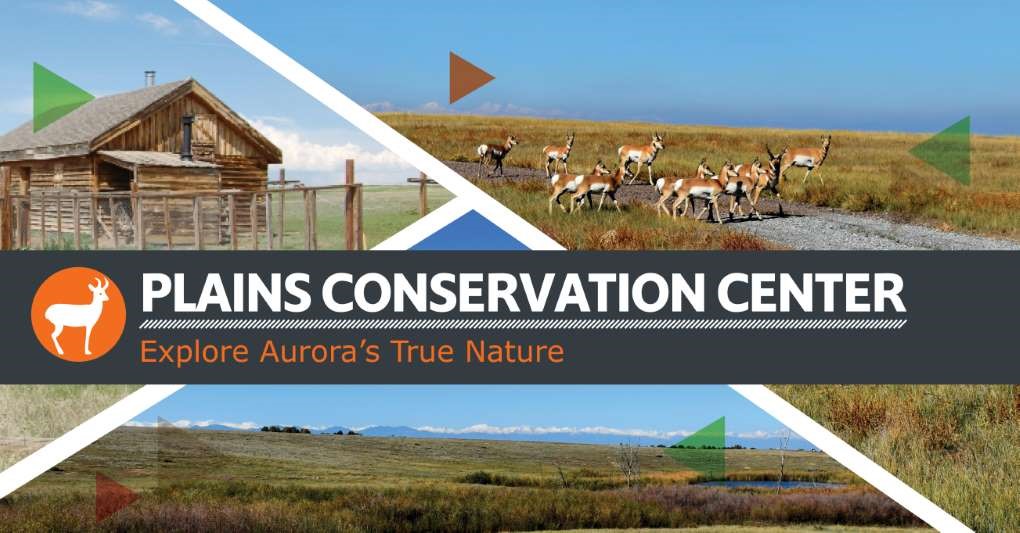 Lunch break was at the Plains Conservation Center in Aurora, CO; owned and operated by the City of Aurora, Denver Botanic Gardens, and Colorado's Conservation Districts.
CLICK HERE for full agenda and description.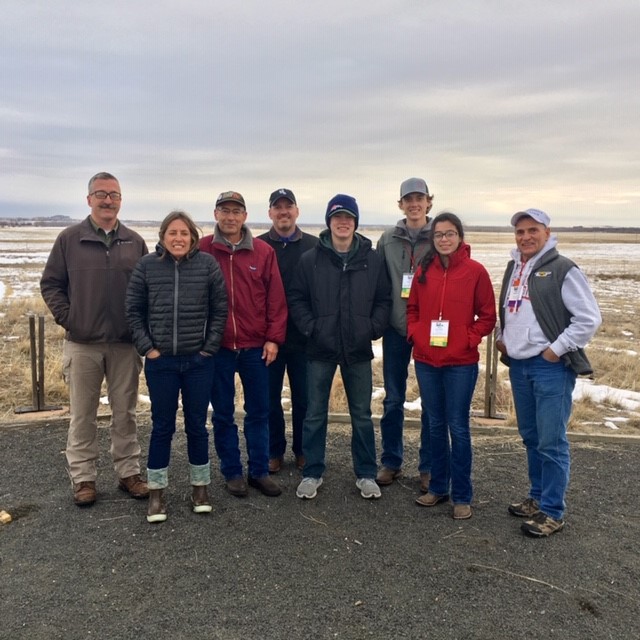 Tour sponsored by Land Stewardship Services LLC and Douglas County Open Space & Natural Resource


---
2020 HSYF Presentation Winners
(Click on each presentation title to read)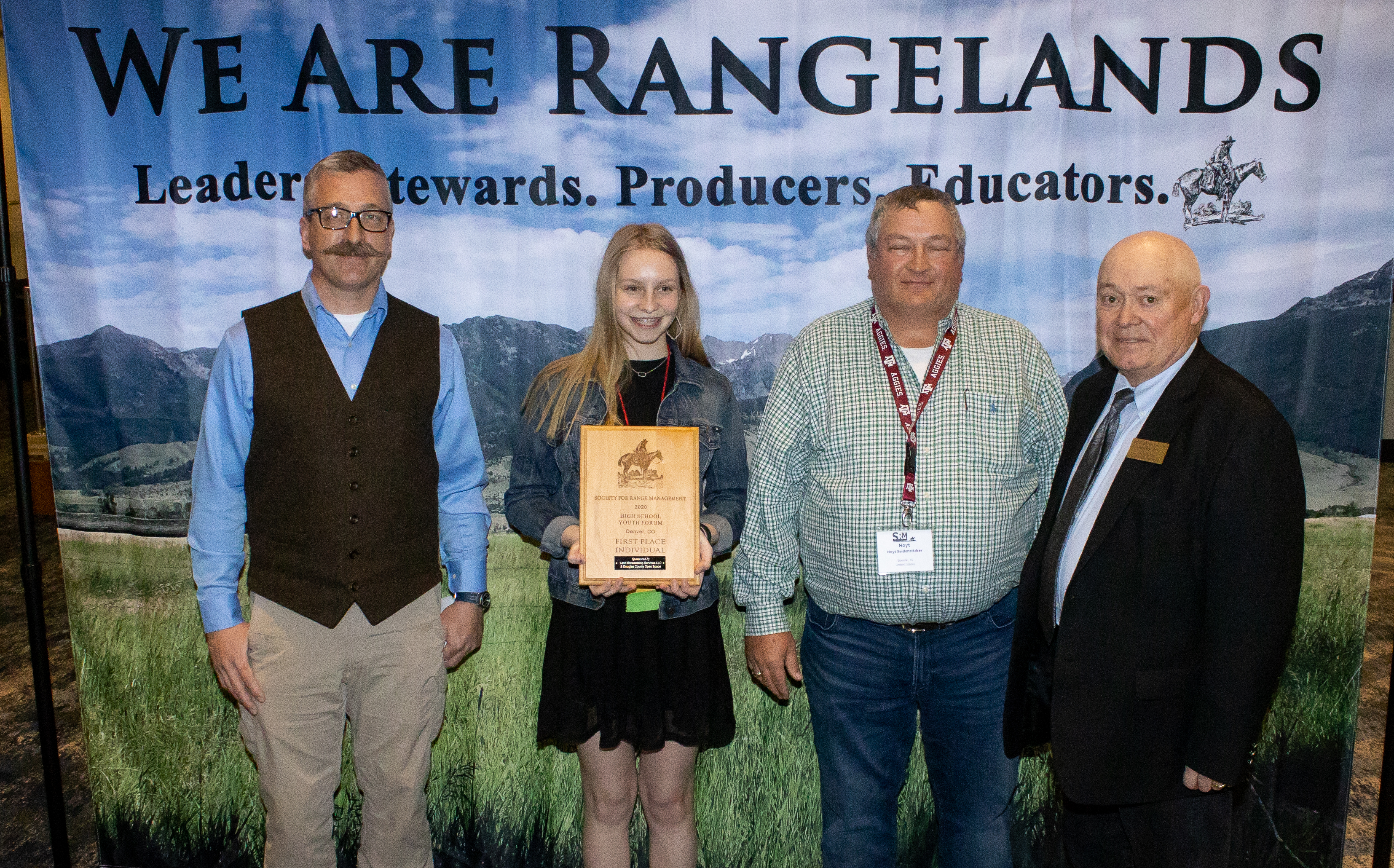 1st Place – Matea Gordon, SD Section
(with Douglas County Open Space Representative Michael Butterfield and Land Stewardship Services LLC Representative Hoyt Seidensticker, and 2019 SRM President Clayton Marlow)
Presentation title: "Fire – Fear Not! A Tool to Enhance Our Rangelands"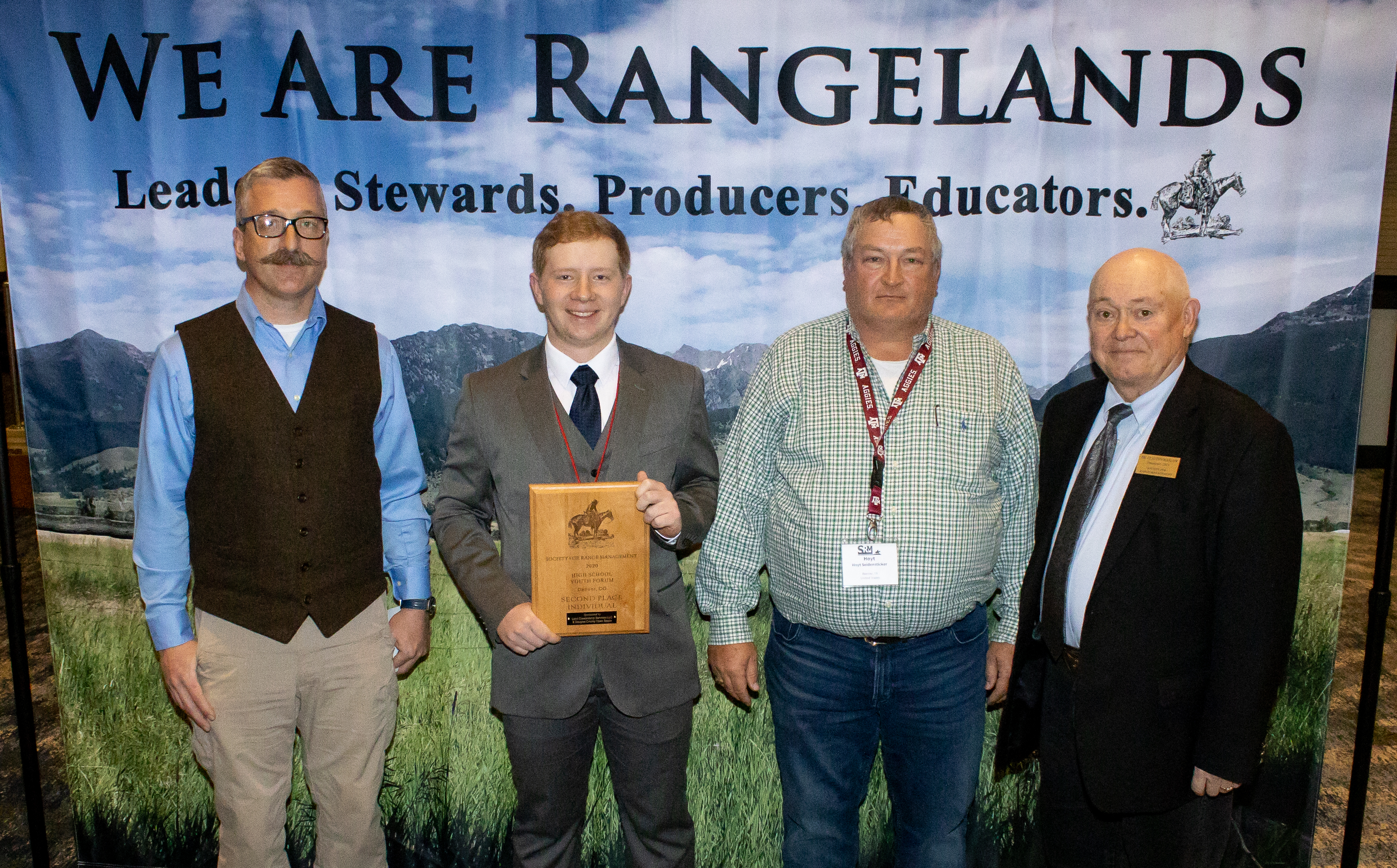 2nd Place – Jacob Flick, ID Section
(with Douglas County Open Space Representative Michael Butterfield and Land Stewardship Services LLC Representative Hoyt Seidensticker, and 2019 SRM President Clayton Marlow)
Presentation title: "EAJA – Negative Impacts of a Positive Bill"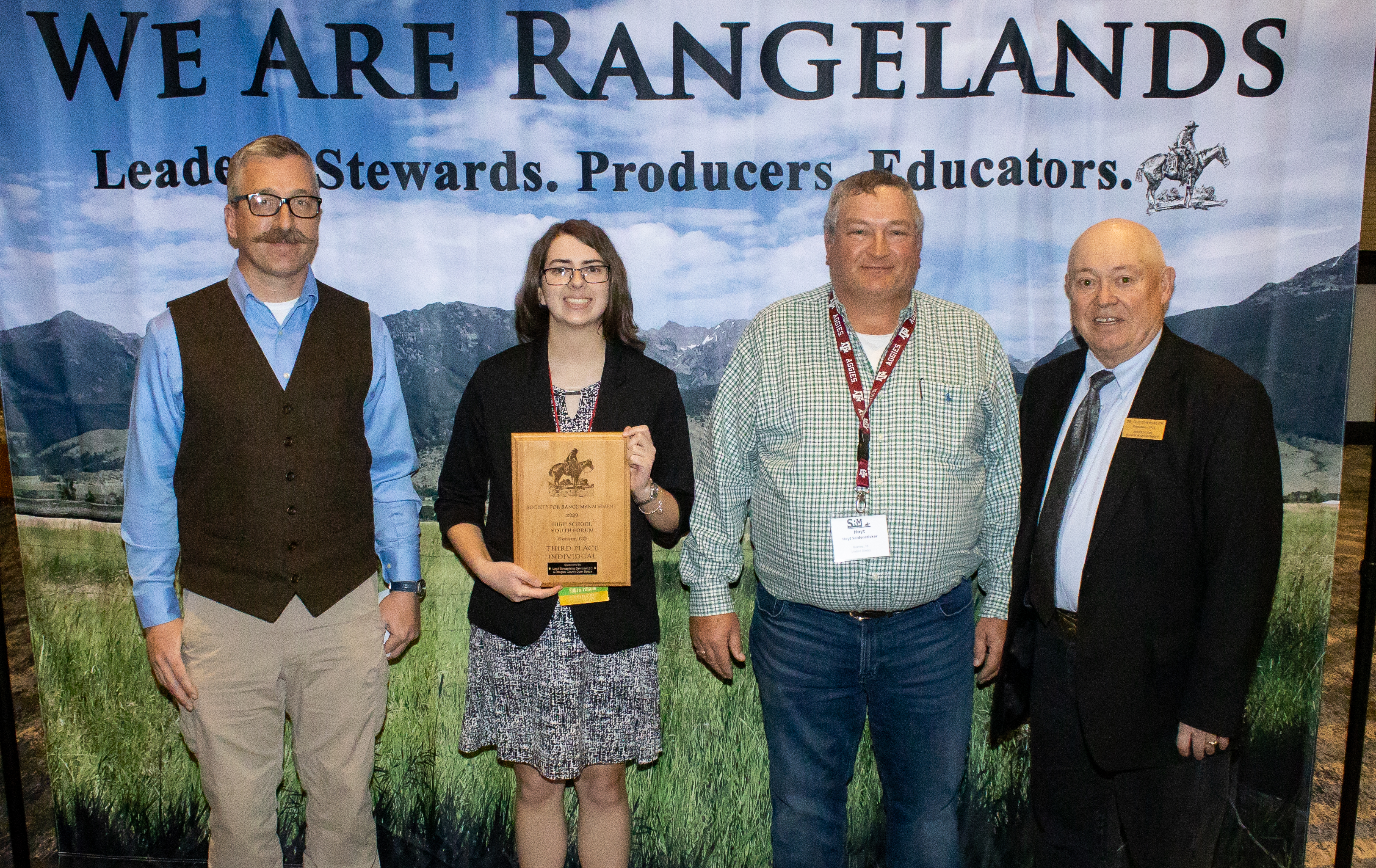 3rd Place – Emily Kramer, UT Section
(with Douglas County Open Space Representative Michael Butterfield and Land Stewardship Services LLC Representative Hoyt Seidensticker, and 2019 SRM President Clayton Marlow)
Presentation title: "The Disappearance of American Rangelands"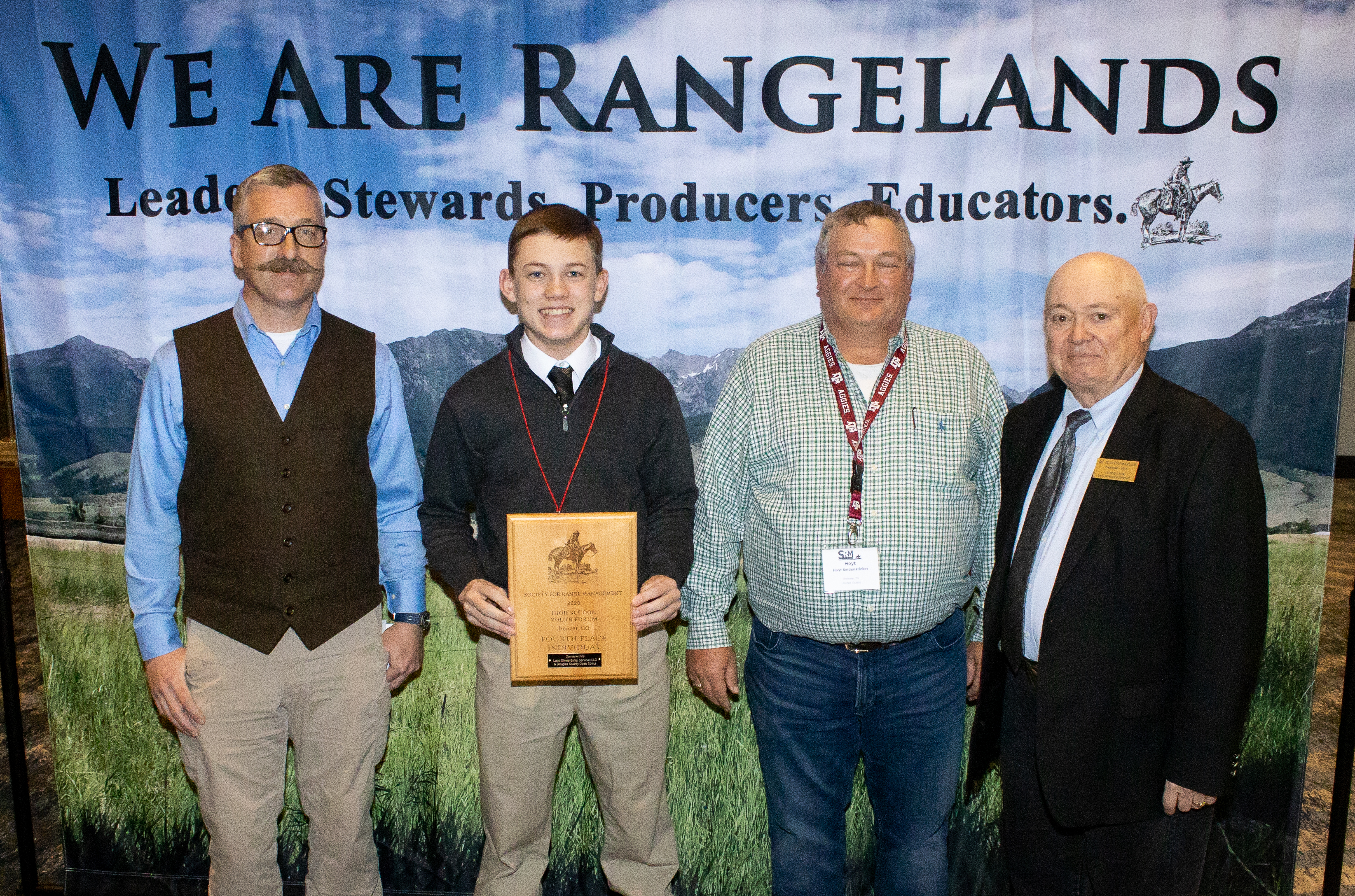 4th Place – Braden Wedel, CO Section
(with Douglas County Open Space Representative Michael Butterfield and Land Stewardship Services LLC Representative Hoyt Seidensticker, and 2019 SRM President Clayton Marlow)
Presentation title: "A Case Study of the Livingston Ranch – 2019 Leopold Conservation Award Recipient"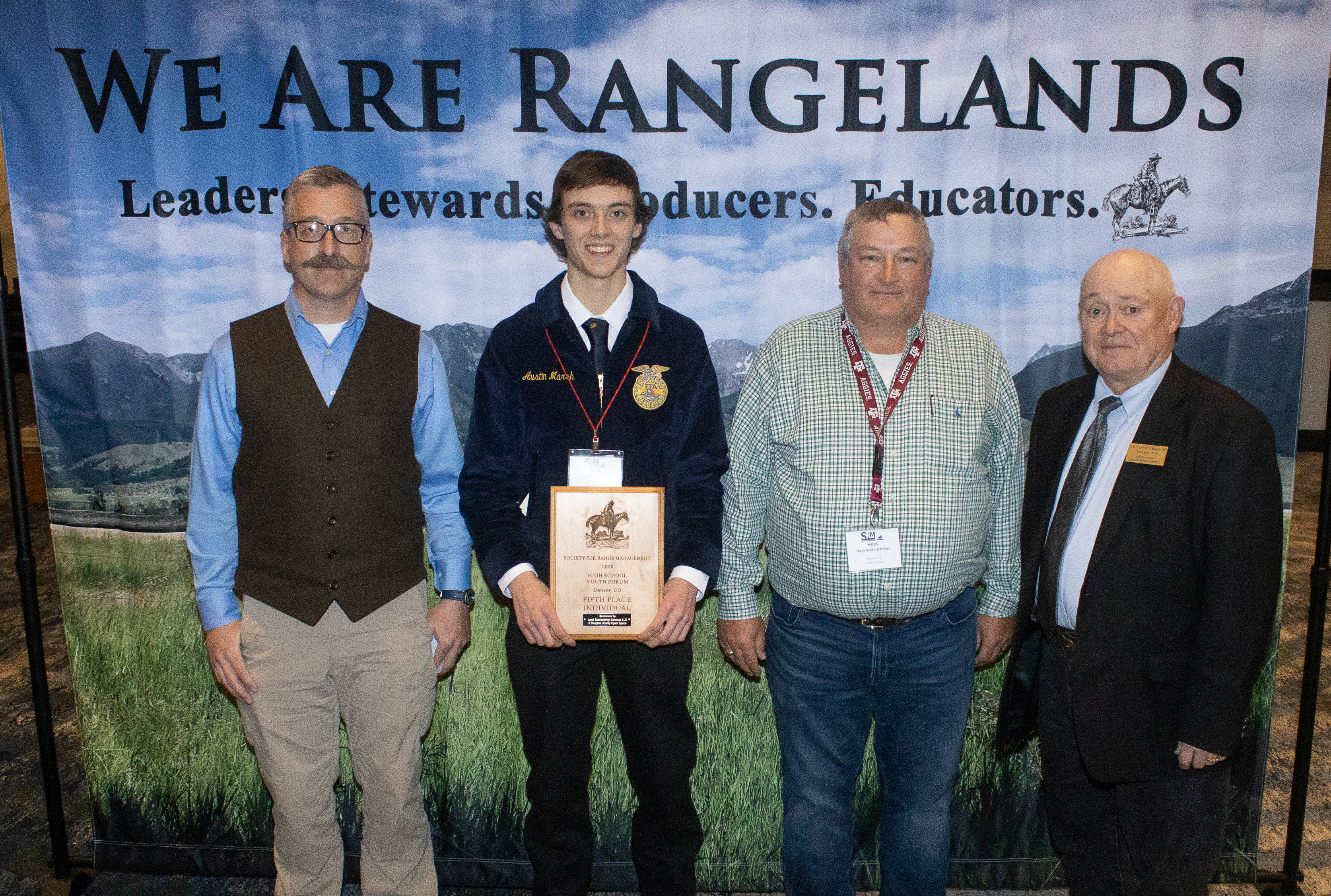 5th Place – Austin Marsh, CO Section
(with Douglas County Open Space Representative Michael Butterfield and Land Stewardship Services LLC Representative Hoyt Seidensticker, and 2019 SRM President Clayton Marlow)
Presentation title:  "Wild Horses on the Range"
---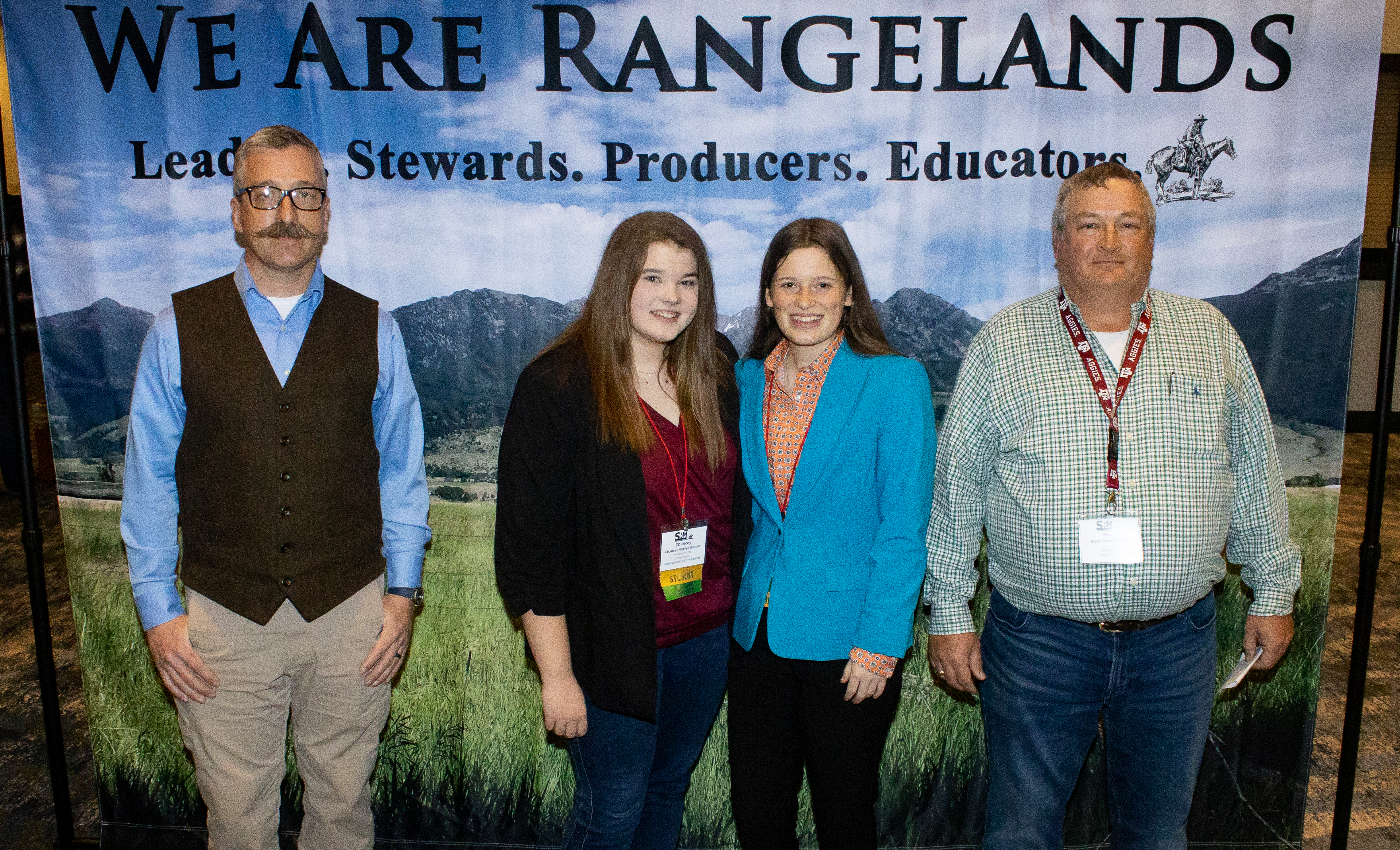 L-R: Douglas County Open Space Representative Michael Butterfield , Incoming 2021 HSYF President Chancey Hoblyn-Bittner , 2020 HSYF President Taryn Mitchell, and Hoyt Seidensticker-Land Stewardship Services LLC