SRM is very pleased to announce the recipients of its most prestigious Honor Awards for 2020!*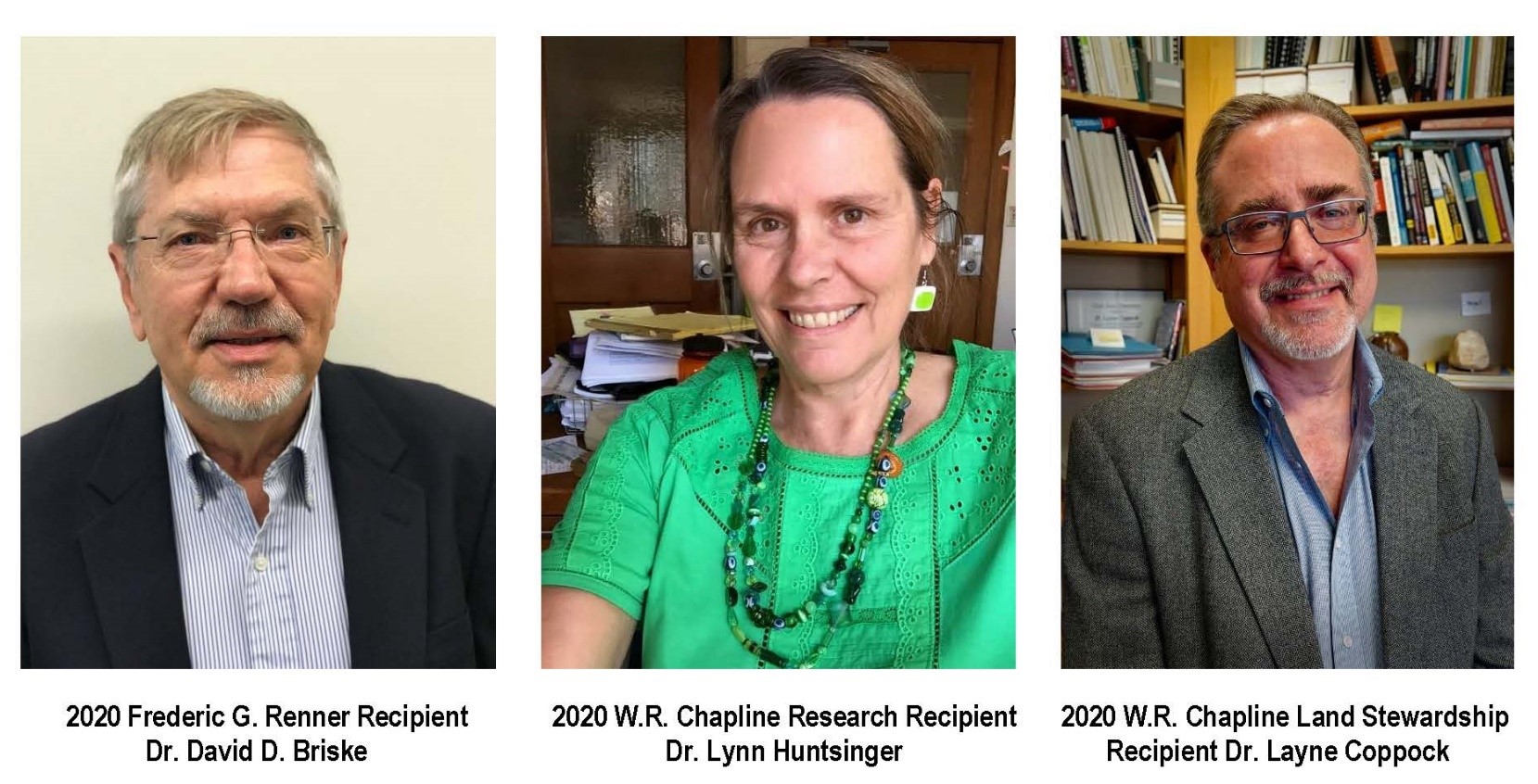 Frederic G. Renner Award:
Dr. David Briske, TX Section
W. R. Chapline Land Stewardship Award:
Dr. Layne Coppock, UT Section*
W. R. Chapline Research Award:
Dr. Lynn Huntsinger, CalPac Section*
*PLEASE NOTE: When this information was sent out via the November 27th RangeFlash the Chapline recipients were mistakenly reversed. The corrected recipient information is posted here.
I apologize for this mistake and any confusion it may have caused.  vt
Please join us in congratulating these deserving individuals! Details on their awards, citations, etc. – along with the other Honor and Student Award recipients – will be made available at SRM's 73rd Annual Meeting, Technical Training and Trade in Denver, CO, February 16-20, 2020. Thank you to all nominators for submitting your nomination packets. As usual, it was a difficult process to narrow down the awardees for each category.
The deadline to submit for the 2021 awards has been tentatively set for June 1, 2021. We encourage everyone to start gathering information NOW so we have a full slate of nominees for all categories. Please be sure to use the NOMINATION FORM and FORMAT from the current version of the Awards Committee Handbook, https://rangelands.org/committees/awards/.
SUBMISSION INSTRUCTIONS can be found on page 21 and the form/format begin on page 22. For questions about Honor Awards or submitting a nomination, please contact Committee Chair Pete Deal at pdeal@cfl.rr.com.
Good luck and Happy Nominating!