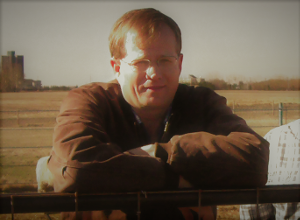 Barry Irving
SRM President, 2018  
We in SRM have several start and end times during our year.  We have the membership year that now follows a calendar year, we have the fiscal year to hold and plan our budget and finances, and we have the Annual Meeting year that runs from one Annual Meeting to the next.  We just started the membership year (first thank you is to everyone who renewed their membership), are mid-way through our fiscal year (September 1 – August 31), and we just finished our Annual Meeting year; and what an Annual Meeting we had!  I can't say enough to thank everyone who pitched in for the Sparks meeting.  From check in to check out, the Nugget Casino and Resort was a great facility.  They treated our 1500 or so attendees with courtesy and respect, and they did it time and again.  They served up a truly memorable steak sandwich, our Business Lunch was way past successful, and guest rooms were both financially and aesthetically appealing.  Transitions for meeting rooms were seamless and if there were problems, our members were blissfully unaware.  We owe our thanks to the management and staff of the Nugget for the 2018 Annual Meeting.  The Nevada Section and all the volunteers worked tirelessly to coordinate the meeting itself with the venue.  A huge thank you to meeting co-chairs, Ryan Shane and Mark Freese and their team.  It takes a special dedication to the Society and discipline to host an Annual Meeting, and the Nevada Section shone as they always do.  Our SRM staff pulled off their usual magic in assisting the planning team in every way possible.  Jess Petersen, Kelly Fogarty, Vicky Trujillo, Mary Jo Foley-Birrenkott, Lia Biondo, and Chris Lapine all contributed to the success of the meeting in ways that can't be described in this short communique.  Finally, thank you to all the members and guests who came to Sparks to continue the dialogue and discussion of issues and advances in range management on topics of local interest and international reach.  Our 2018 Annual Meeting year was about as good as it gets.
Our Membership year is in full swing right now.  A successful Annual Meeting sets SRM up for membership success, but it does not guarantee it.  We have a good start, but we still have work to do; and folks are engaged in membership recruitment and retention.  Our Membership Team is hard at it generating new material to tell the SRM and rangeland story through a variety of venues using traditional to emerging technologies.  Our Diversity and Inclusion Taskforce will take SRM in directions that are more inclusive.  Our staff make continual improvements in the renewal process and are developing new initiatives to attract and retain members.  Our Sections are delivering local and regional sessions and our parent Society Board is engaging Sections to develop programs and procedures that will encourage member services and involvement at the Section level.  2018 is the "Year of the Member" and everyone is coming together to pull the membership wagon train.
Its still a bit too early to crow about our current fiscal year, even though its about 85% in the bank.  Three things drive our SRM finances at the parent level:  Membership, Annual Meeting, and Publications.  All three are in a favourable position; our membership is projected to hold or improve in 2018, we are basking in the warmth of a string of successful Annual Meetings, and our publications are a net contributor to our finances.  One area we all need to pull a bit harder is filling Rangelands with articles of direct interest to our membership.  If you are in a position to pen a management type article that contains transformational science, consider publishing it in Rangelands.  In general, our SRM financial house is in good shape.
So, that's a glimpse of our 3 converging SRM years.  All 3 are intertwined and interdependent.  For the next few months we are going to focus on Membership.  Soon we will ramp into the next Annual Meeting year as we prepare for Minneapolis in 2019.  As our Membership and Annual Meeting years fall into place, so does our Financial year.