On Site Hiring Confirmed!

On site hiring is coming to the 2020 SRM Annual Meeting 
Don't miss out on the exciting opportunity to meet, interview, and possibly hire-on with a number of our federal agency partners. This is an opportunity that can't be missed! Starts Sunday with opportunities continuing throughout the week. Read on for more!
The U.S. Department of Agriculture (USDA) is looking for bright individuals with a passion for helping others to apply for a variety of open positions. The 2020 SRM Annual Meeting will serve as host to a job fair with USDA to fill vacancies in its agencies that deliver farm programs. These agencies have nearly three thousand offices nationwide that are offering job opportunities across the country.
One of USDA's goals is to be a welcoming and diverse workplace, where employees take pride in their positions. As a USDA employee, you'll have a full career supporting agriculture and America's farmers. USDA staff works one-on-one with farmers, ranchers, and forest landowners to help them recover from natural disasters, manage risk, conserve natural resources, and get access to many resources. At the same time, you'll enjoy the benefits of federal employment, including numerous health and life insurance options, retirement savings, and generous annual and sick leave.
A few of the job openings include Accountants, Economists, Engineers, Farm Loan Officer, Farm Loan Program Technicians, Management Analysts, Rangeland Management Specialists, Risk Management Specialists, Soil Conservationist Technicians, Soil Conservationists, Soil Scientists, and Statisticians.
For more information, be sure to visit the job fair in Denver, CO on Sunday, Feb. 16th & Monday, Feb. 17th.  See you there!
(CLICK HERE for a printable flyer.)
---
2020 Job Fair
In addition to on-site-hiring, don't miss the opportunity to meet with a number of employers from across the country at the annual Job Fair! Opportunities across the range spectrum will be available, come prepared!
2020 Job Fair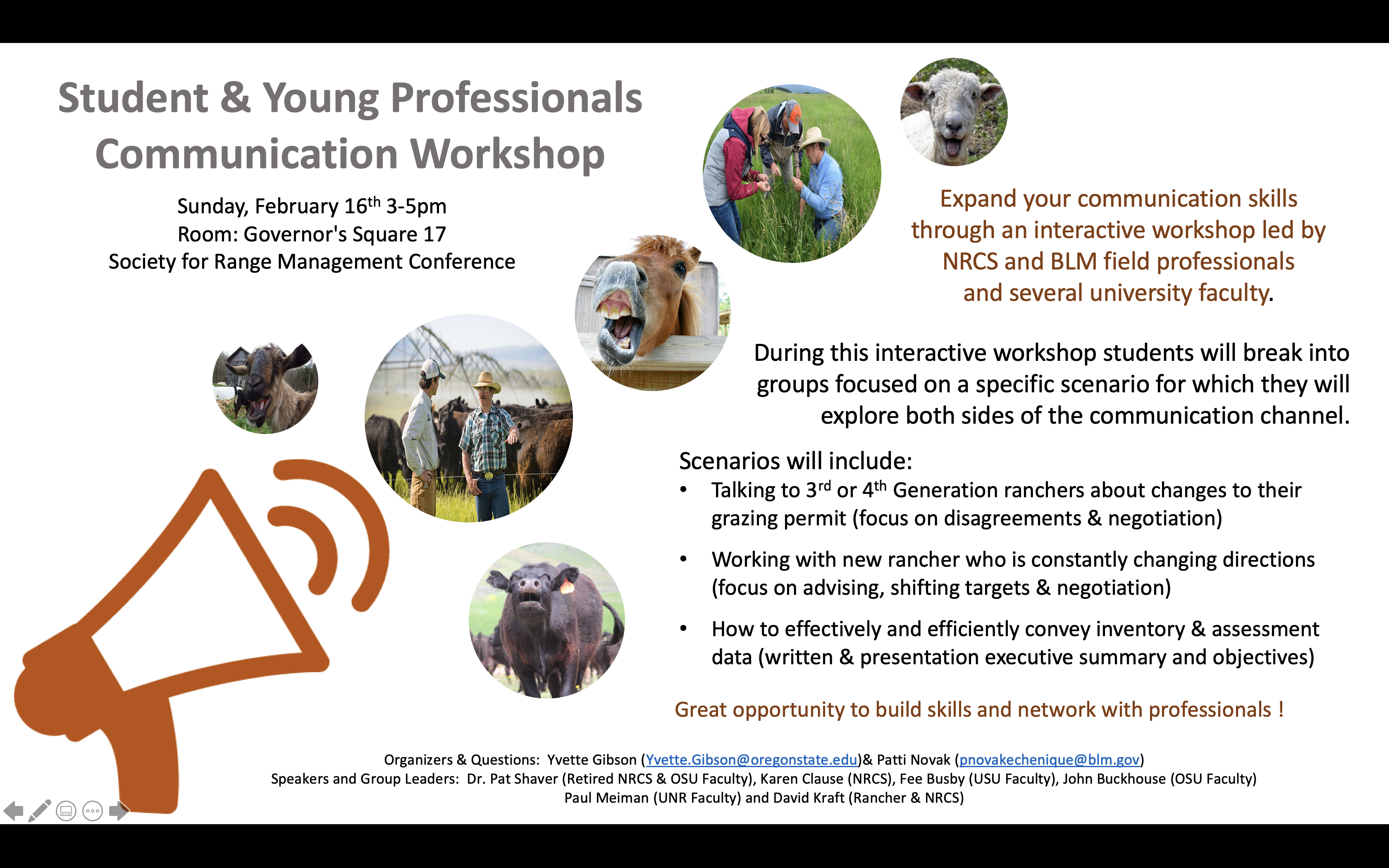 Sunday, February 16th
9am-5pm – Plaza Ballroom F
Student Communication Workshop
Sunday, February 16th
3pm-5pm – Governor's Square 17
Students! Preparation is essential for a successful first impression when meeting with a recruiter.  A student's employment application packet should include a cover letter, resumé, college transcript, military record (if applicable), and letter of recommendation(s) as minimal documentation prior to arriving at the Employment Fair.
If you have any questions feel free to contact Dan Fletcher (2020 SRM Employment Fair Coordinator) at 435-865-3049 or 435-590-4834.
---
Also not to be missed: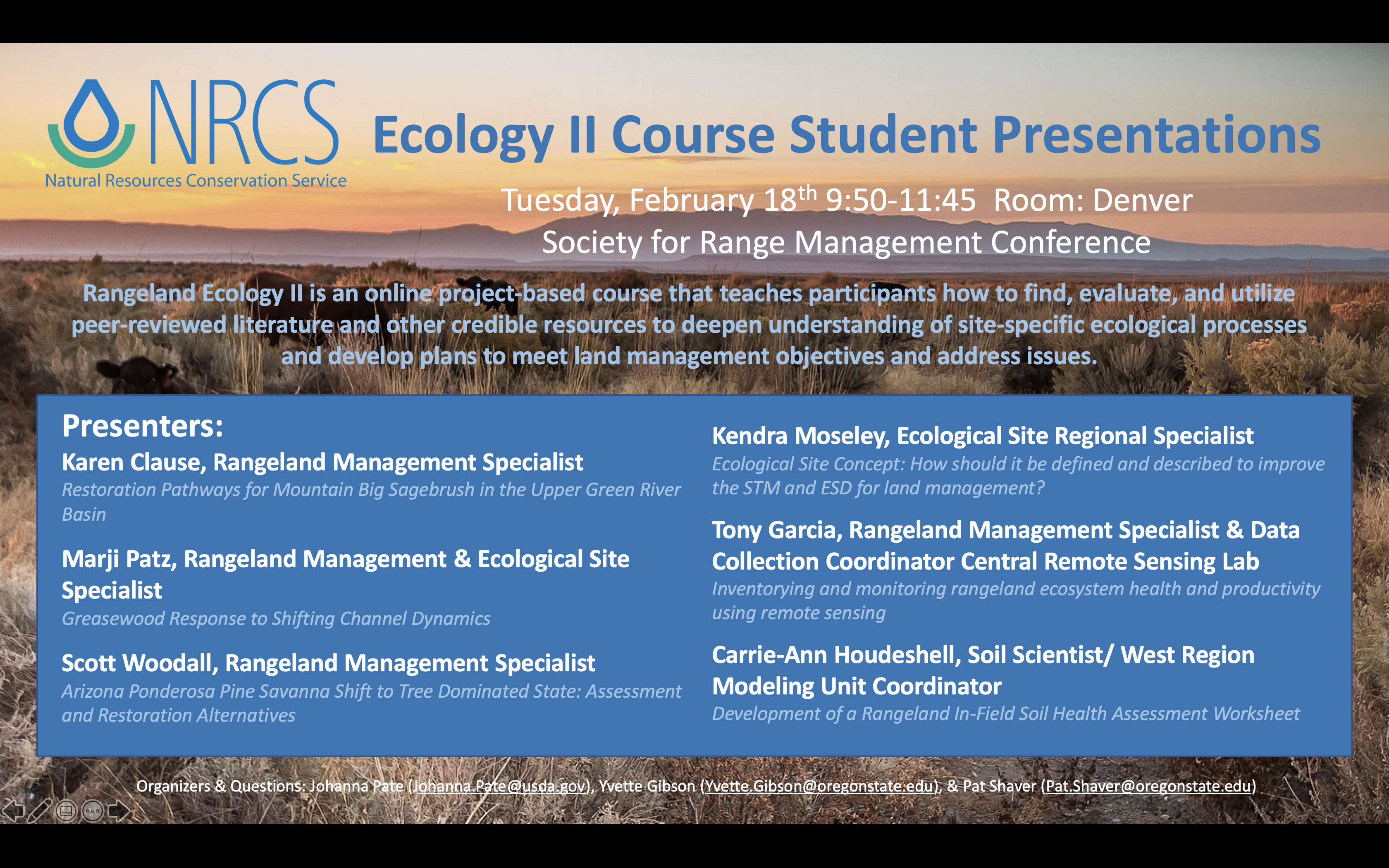 NRCS Ecology II Course Student Presentations
Tuesday, February 18th
9:50-11:45 – (room) Denver