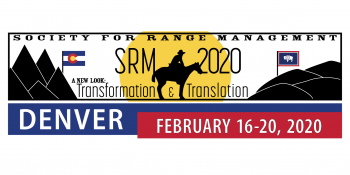 73rd Annual Meeting of the Society for Range Management
Hosting Sections:  Colorado and Wyoming
Both Sections are working hard at putting the final details together for what is developing into a historic and educational week in Denver Colorado. Many of you are familiar with running events like this and know what it takes to make the "big one" happen! And for those who have not been at a national/international conference with the SRM before, this is a GREAT way to make friends and build relationships.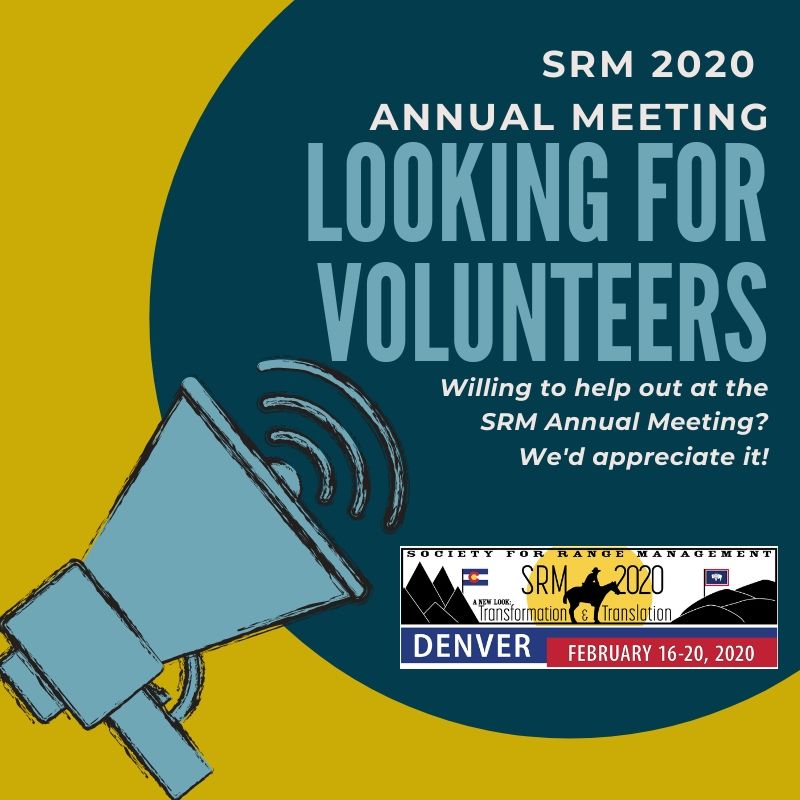 Volunteers to assist with the running of the day-to-day events are needed and very much appreciated! Most of the volunteer activity will focus on assisting the moderators, accommodating the speakers, directing participants, helping with registration and just jumping in wherever needed. Also, there may be opportunities to care for livestock at the National Western Center during and before the Range Practicum on Thursday.
We need your help! It's an opportunity to get involved and give back to your Society. Not only that…volunteers have lots of fun!
If you have a desire to help…to be a servant in some capacity, please respond via email just as soon as you can and please include your cell phone number.
Thank you so much and I look forward to hearing from you!
Josh Saunders, AM20 Volunteer Co-Chair
Office Phone:  970-427-3358
Direct Line:  970-427-3358
Email:  josh.saunders@usda.gov