ONLINE/ARCHIVED COURSES, WEBINARS & SESSIONS
(SCROLL DOWN FOR LIST OF UPCOMING EVENTS)
CLICK HERE to see a calendar of functions approved for CPRM CEU's, including archived webinars and online courses.
Ecology & Management of Grazing – Online Course
4 Modules:  CLICK HERE FOR INFORMATION
CLICK HERE for SRM Annual Meeting Abstracts
CLICK HERE for the SGI Symposium – Impacts of Woodland Expansion Recordings
Recorded at the SRM 2017 Annual Meeting
CLICK HERE for the 2015 SRM Annual Meeting Recorded Sessions
CLICK HERE for ESD Webinars from the 2014 SRM Annual Meeting
CLICK HERE for presentations from The 3rd Rustici Rangeland Science Symposium.
CLICK HERE for recorded webinars from the Great Plains Fire Science Exchange or HERE for a list of upcoming events
CLICK HERE for information on the NAIPSC Webinar Series
CLICK HERE for presentations from the Intermountain Native Plant Summit VII
CLICK HERE to view Cool-Season Invasive Grasses Abstracts and Presentations
CLICK HERE for recorded sessions from the 2014 NGP Section Symp. Managing Rangelands for Threatened & Endangered Species
CLICK HERE for recordings from the ND Chapter of the NGP Section 2015 Symposium Collaborative Efforts to Manage Rangelands and Wildlife
CLICK HERE for the 2016 Rangeland Summit presentations Keeping Ranchers Ranching
CLICK HERE for Understanding Wild Pig History and Biology
An online course via TX A&M AgriLife Extension
CLICK HERE for video presentations and Speaker slides from the
2017 Idaho Climate Summit: Safeguarding Idaho's Economy In a Changing Climate
Sage Grouse Initiative Live-Streamed Symposia Now Available for Viewing!  Click Here for full details!
  Click Here
for Restoring and Managing the "Emerald Islands" of the Sagebrush Sea
  Click Here
for A Strategic, Multi-scale Approach for Managing Threats to Sagebrush Ecosystems
     Based on Resilience & Resistance Concepts
USDA-NRCS Webinars Available & Offering SRM Continuing Education Credit (CEUs)

The
webinar listing
grows daily, so check regularly for new entries!
~~~~~~~~~~
UPCOMING EVENTS:
Interpreting and Measuring Indicators of Rangeland Health
BLM
*April 14-17, 2020 – Tucson, AZ (Deadline to register is March 18)
May 5-8, 2020 – Reno, NV (Deadline to register is April 4)
*May 19-22, 2020 – Pocatello, ID (Deadline to register is April 18)
NRCS:
*June 16-19, 2020 – Las Cruces, New Mexico (ARS Jornada Experimental Range)
ALL 2020 DATES POSTPONED TO 2021
Click Here For Information
CO Section of the SRM & CO Chapter of the SWCS Technical Field Day
June 4-5, 2020 – Beulah, CO
POSTPONED TO LATE SUMMER/EARLY FALL; DATE TO BE DETERMINED
Watch For More Information to Come
2020 PNW SRM Summer Workshop
Tentatively set for 3rd week of June, 2020 – Western Washington
CANCELLED AS OF 4/2/2020
Watch for information to come for a potential online function in its place.

Working Rangelands Wednesdays:
Week 6: Managing Drought on Targeted Grazing Landscapes
July 29, 2020 – ONLINE
Click Here to Register
Will Be Archived on YouTube Here
The Texas Wildlife Association (TWA) 35th Annual Convention:
WildLife 2020 ONLINE
July 6-11, 2020 – Online
Click Here for Information
IWJV Webinar – Low-Tech Wet Meadow Restoration:
Reading the Landscape
July 22, 2020 – Online
Click Here for Information
Toolkit for Invasive Annual Grass Management in the West
July 23, 2020 – 1PM-2PM MT
Click Here For Information
Restoration of Annual Grass Invaded Landscapes Webinar
July 28, 2020 – 8:30-9:30AM MT – ONLINE
Click Here for Information
5th Annual Meeting of the Soil Health Inst:
The Foundation for Regenerative Agriculture
Jul 30-31, 2020 – Online, ZOOM
Click Here for Information
ND Leopold Conservation Award & ND GLC Summer Tour
July 31, 2020 – Turtle Lake ND
Click Here For Information
2020 UT Section Summer Tour
June 10-11, 2020 – Escalante, UT
Rescheduled for:
August 19-20, 2020 – Escalante, UT
CANCELLED
SAVE THE DATE:
BC Chapter of the PNW Section to host webinar series.
(Sept 22 and running for 6 weeks on Tuesdays – alternating between 12pm and 7 pm PT each week)
More Information to Come
Colorado Wildland Fire Conference
Discover Your Role: Reducing Wildfire Risk
Rescheduled for September 30-October 1, 2020 – Grand Junction, CO
Now a Virtual Meeting with an abbreviated version of the previous program
Click Here For Information
SAVE THE DATE:
2020 TX Section Fall Meeting
Celebrating Partnerships
October 14-16, 2020 – Victoria, TX
More Information to Come
SAVE THE DATE:
2020 CO Section Fall Meeting
October 20-21, 2020 – Greeley, CO
WILL BE A VIRTUAL MEETING; DATES TBD
More Information to Come
2020 Society of American Foresters (SAF) National Convention
October 29-31, 2020 – Online
Click Here for Information
SAVE THE DATE:
2020 NE Section Annual Meeting
New Technologies for Managing Rangelands
November 5-6, 2020 – Lincoln, NE
Click Here For Information
17th RISE Symposium (Research Insights on Semiarid Ecosystems)
November 7, 2020 – Tucson AZ (5 CEUs for SRM CPRMs)
Click Here For Information
"Conditions resulting from the Covid-19 Pandemic could require a Remote meeting format (via Zoom). We are preparing for that possibility and will provide updates as we approach October 2020.  Given this possibility, we ask that you register on-line to ensure that we can communicate the status of the meeting with you via email, and send you the Zoom links to attend Remotely. If held Remotely, we will not charge the Registration fee. The Poster Session and Contest will be held whether we have an In-Person or Remote format for the meeting."
SAVE THE DATE:
2020 UT Section Winter Annual Meeting
November 12-13, 2020 – Wellsville, UT
Click Here For Information
2020 CWMA Winter Training
(Rescheduled from Spring)
Focus on current weed science, land stewardship best practices & integrated pest management approaches for land managers
December 9-10, 2020 – Fort Collins, CO
Click Here For Information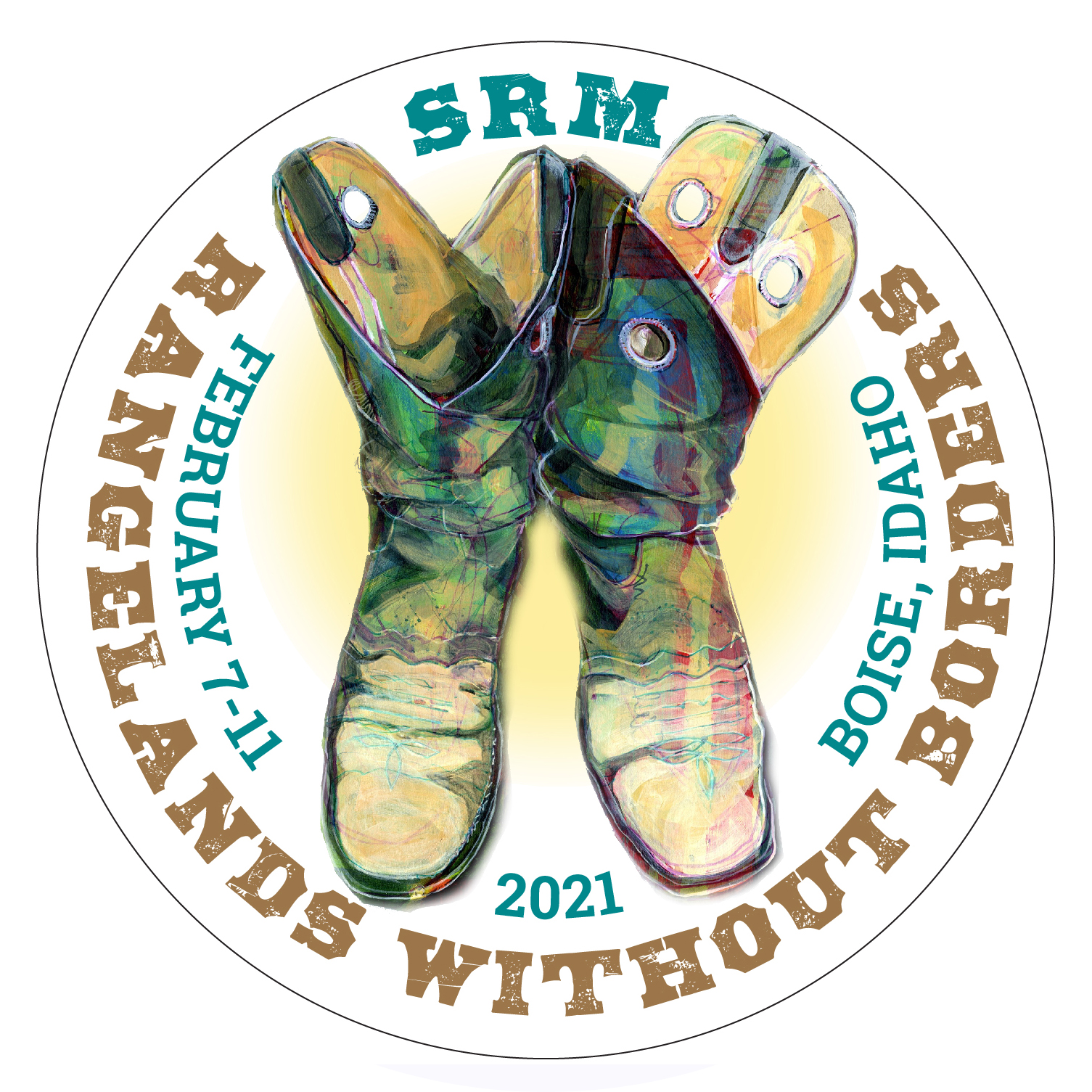 SAVE THE DATE!
2021 Society for Range Management
Annual Meeting, Technical Training and Trade Show
Rangelands Without Borders
February 7-11, 2021 – Boise, ID
More Information to Come
RiversEdge West 19th Annual Conference
A River Runs Through It: People, Wildlife, and Habitat
Feb 16-19, 2020 – Grand Junction, CO
Click Here For Information
Click Here For The Call For Abstracts
Joint XXIV IGC – XI IRC Congresses
Sustainable Use of Grassland/Rangeland Resources for Improved Livelihoods
October 25 – 30, 2020 – Nairobi, Kenya
RESCHEDULED FOR 2021:
October 23-29, 2021 – Nairobi, Kenya
Click Here for the Congress Website
Click Here for the Congress Flyer
New deadline for full paper submission:November 30th, 2020
Registration is Open!
Click Here to Register

International Year of Rangelands and Pastoralists
Watch for Updates on the Designation Progress!
Click Here For Information