Recent and Upcoming Events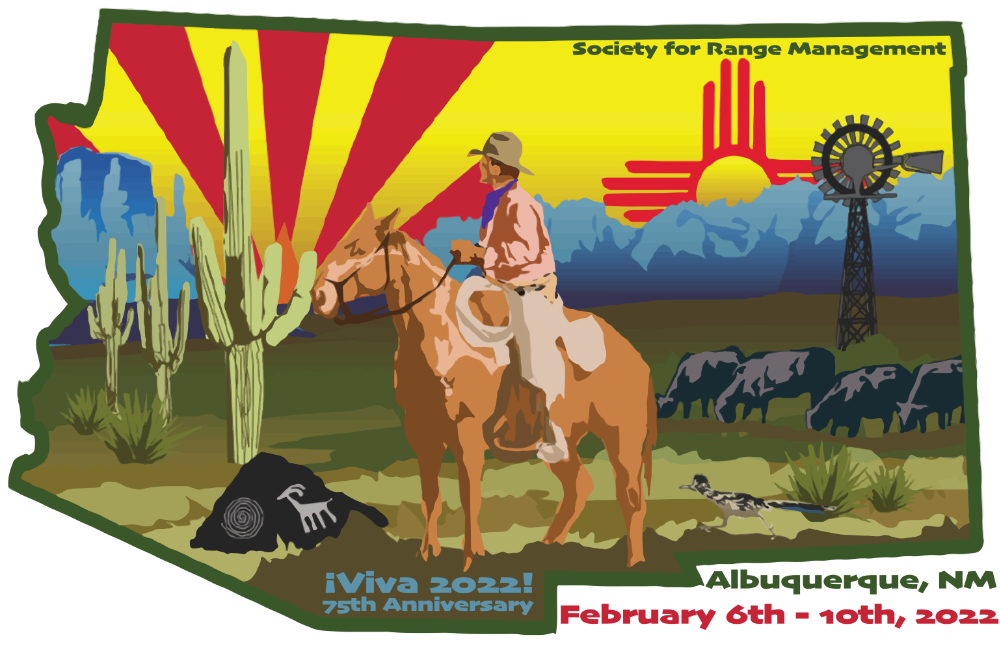 2022 SRM Annual Meeting: Website and YouTube Channel
Where: Albuquerque, New Mexico
When: February 6th – 10th
For the Latest News: Check out the SRM Annual Meeting Website for ongoing updates and information regarding the 2022 Annual Meeting!
International Year of Rangelands and Pastoralists
Watch for Updates on the Designation Progress!
Click Here For Information
Joint XXIV IGC – XI IRC Congresses
Sustainable Use of Grassland/Rangeland Resources for Improved Livelihoods
October 23-29, 2021 – Nairobi, Kenya
Click Here for the Congress Website
Click Here for the Congress Flyer
Click Here to Register

8th National Grazing Lands Conference (8NGLC)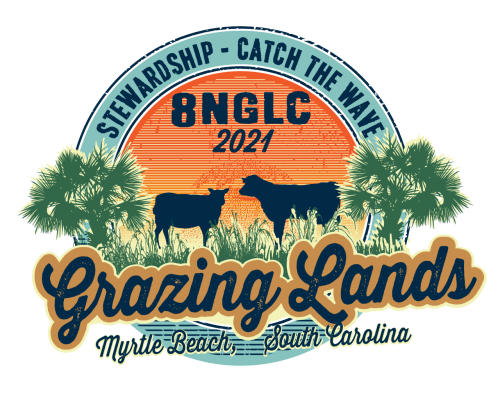 December 6-9, 2021 – Myrtle Beach, SC
CLICK HERE For Information and Updates
CEUs available for some sessions
2021 Cover Crop Grazing Conference
November 16, 2021 – Eastern Nebraska Research, Extensionand Education Center near Mead, Nebraska
https://extension.unl.edu/statewide/enre/2021-cover-crop-grazing-conference/
Beef Summit
November 18, 2021 – Kearny, NE
Register at nebraskacattlemen.org
2021 NGLC Traveling Road Show
November 8-11, 2021
https://nebraskagrazinglands.org/
Virtual SageCon Summit
November 3rd (12:30-4:30 Pacific) and November 4th (8:30-12:30 Pacific)
See the full agenda and visit our summit website to register
US Forest Service SCIENCEx Webinars
Science and Climate Change: October 25-29, 2021
SCIENCE x Socioeconomic Dimensions of Land Management:
December 6-20, 2021
https://www.fs.fed.us/research/sciencex-webinars/
2021 Colorado Wildland Fire Conference
Resilient Colorado: Moving Forward in Evolving Wildfire Landscapes
September 12-23, 2021
6 CEU
Sustainable Management of California's Fire-Prone Landscapes: Grazing for Community Resilience
3 Webinars: July 29, August 5, and August 12, 2021
3 CEU each
Colorado Wildfires 2021 Webinar Series
January 26 through April 2, 2021
1 CEU each
2021 International Mountain Section Virtual Annual Fall Meeting
Virtual November 6, 2020
2 CEU
UT Section SRM 2021 Meeting
November 4, 2021 – Richfield, UT
6.5 CEU
TX Section SRM 2021 Meeting
October 21-22, 2021 – Victoria, TX
3 CEU
SD Section SRM 2021 Virtual Annual Meeting
October 18, 2021
4 CEU
Nebraska Section SRM 2021 Virtual Annual Meeting
October 13, 2021
4 CEU
CO Section SRM 2021 Meeting: Field Tour and Workshop
October 10, 2021
2 CEU (Tour) and 7 CEU (Workshop)
NM Section SRM 2021 Summer Meeting 
August 27, 2021
3 CEU
Arizona Section SRM 2021 Summer Meeting
August 11-13, 2021
7 CEU
Cal-Pac Section SRM Spring 2021 Meeting
June 17, 2021
1.5 CEU
Farming and Ranching for the Bottom Line
February 23 and 24, 2021
2 CEU for February 23
https://www.eventbrite.com/e/farming-and-ranching-for-the-bottom-line-tickets-131619881609
RiversEdge West Annual Riparian Restoration Conference 2021
This year's theme for the 5-day conference is "Changing Rivers"
February 17 – 3.5 CEU
February 18 – 2.5 CEU
February 23 – 3 CEU
February 24 – 3.5 CEU
February 25 – 2 CEU morning session 1 CEU for field trips
Click Here for More Information
Idaho Range Livestock Symposium
January 12, 2021
5 CEU https://www.youtube.com/channel/UCccEcEB9eF1PLFDu5gj5i7w
Virtual Invasive Annual Grass Workshop
December 14 and 15, 2020
4.5 and 5.0 CEUs for respective days
More information here
Center for Grassland Studies Seminar Series
University of Nebraska-Lincoln
1 CEU/lecture
https://grassland.unl.edu/grassland-systems/fall-seminars-leu-lectures
Sustainable Management of California's Fire-Prone Landscapes: Using Grazing to Help Keep Communities Safe
November 5, 12 and 19, 2020
3 CEU each
https://bof.fire.ca.gov/board-committees/range-management-advisory-committee/
Growing Community Science in Natural Resource Extension
A series of webinars with recordings available at: https://globalrangelands.org/rreasp/webinars
Society for Wetland Scientists 
Monthly Webinar Series
BC Chapter of the PNW Section to host webinar series.
(Sept 22 and running for 6 weeks on Tuesdays – alternating between 12pm and 7 pm PT each week)
0.5 CEU per session
More Information to Come
Archived Courses, Webinars and Sessions
Ecology & Management of Grazing – Online Course
4 Modules:  CLICK HERE FOR INFORMATION
CLICK HERE for SRM Annual Meeting Abstracts
CLICK HERE for the SGI Symposium – Impacts of Woodland Expansion Recordings
Recorded at the SRM 2017 Annual Meeting
CLICK HERE for the 2015 SRM Annual Meeting Recorded Sessions
CLICK HERE for ESD Webinars from the 2014 SRM Annual Meeting
CLICK HERE for presentations from The 3rd Rustici Rangeland Science Symposium.
CLICK HERE for recorded webinars from the Great Plains Fire Science Exchange or HERE for a list of upcoming events
CLICK HERE for information on the NAIPSC Webinar Series
CLICK HERE for presentations from the Intermountain Native Plant Summit VII
CLICK HERE to view Cool-Season Invasive Grasses Abstracts and Presentations
CLICK HERE for recorded sessions from the 2014 NGP Section Symp. Managing Rangelands for Threatened & Endangered Species
CLICK HERE for recordings from the ND Chapter of the NGP Section 2015 Symposium Collaborative Efforts to Manage Rangelands and Wildlife
CLICK HERE for the 2016 Rangeland Summit presentations Keeping Ranchers Ranching
CLICK HERE for Understanding Wild Pig History and Biology
An online course via TX A&M AgriLife Extension
CLICK HERE for video presentations and Speaker slides from the
2017 Idaho Climate Summit: Safeguarding Idaho's Economy In a Changing Climate
Sage Grouse Initiative Live-Streamed Symposia Now Available for Viewing!  Click Here for full details!
  Click Here
for Restoring and Managing the "Emerald Islands" of the Sagebrush Sea
  Click Here
for A Strategic, Multi-scale Approach for Managing Threats to Sagebrush Ecosystems
     Based on Resilience & Resistance Concepts
USDA-NRCS Webinars Available & Offering SRM Continuing Education Credit (CEUs)

The
webinar listing
grows daily, so check regularly for new entries!
CLICK HERE to see a calendar of functions approved for CPRM CEU's, including archived webinars and online courses.