International Year of Rangelands & Pastoralists Initiative & Outreach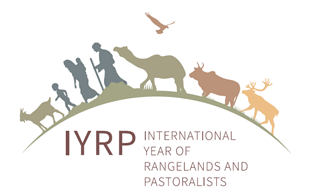 By: Barbara Hutchinson, PhD
IYRP Support Group Secretariat
The Rangelands Partnership, University of Arizona
This has been a busy year in the continuing effort to gain approval for an IYRP following the Mongolian Government's first request for a designation at an open session of the October 2018 Committee on Agriculture (COAG) meeting in Rome.  At that time, it was learned that a formal proposal should be submitted for consideration at the next COAG meeting in 2020, and that it should demonstrate support of governments and organizations from around the world.  To begin to build this momentum many people all over the globe have given numerous hours to organizing information outreach activities.  To this end, the year began with a successful IYRP "Ministerial Breakfast" awareness raising event held at the UN Environment Assembly biennial meeting (UNEA-4).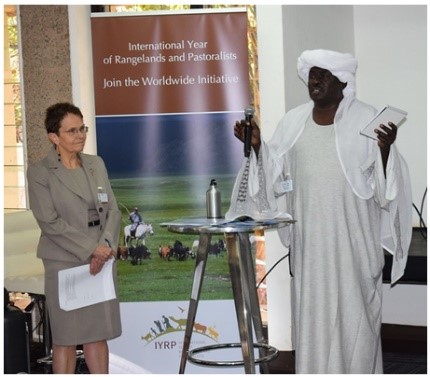 Since then the excellent Mongolian leadership, with assistance from the IYRP Support Group, submitted an initial letter of request to the Director General (DG) of FAO in July.  The response from the DG outlined next steps (1) approval of a formal proposal for an IYRP by COAG 2020 following a side event at the meeting;
(2) proposal then submitted to the next FAO Conference (July 2021) for endorsement and, thereafter, to the FAO DG who then (3) submits the request to the UN Secretary General for deliberation at the UN Economic and Social Council (ECOSOC).  With final approval from ECOSOC, the designated UN agency (FAO likely in this case) would be mandated to facilitate implementation along with supporting governments and stakeholders.  If these hurdles are successfully overcome, then an IYRP would likely be designated for 2027!
To fulfill the first requirement, the full proposal along with more than 20 support letters (including ones from SRM and the Rangelands Partnership) was submitted to the Chair of COAG by Dr. Batmunkh Damdindorj, Director-General of Livestock Development Policy at the Mongolian Ministry of Food, Agriculture and Light Industry, and Chair of the Task Force on developing a proposal for an IYRP.This ensures that the request for an IYRP will be included on the agenda for COAG 2020.  Now, all efforts are focused on expanding support for the Mongolian proposal and increasing awareness of the importance of rangelands and pastoralist systems to the world.
Numerous presentations and side events are currently being planned for upcoming conferences and meetings.  This includes a poster and "Open" discussion session at the Global Agenda for Sustainable Livestock (GASL) conference (Sept. 2019), a side event at United Nations Convention to Combat Desertification (COP 14) (Sept. 2019); and the Joint International Grassland and International Rangeland Congress (October 2020).  If you plan to attend any of these events, please contact Barbara Hutchinson (barbarah@cals.arizona.edu) or Jim O'Rourke (jorourke@csc.edu) for more information.
See also: IYRP Initiative website.