Society for Range Management Virtual Annual Meeting Draws Large Audience.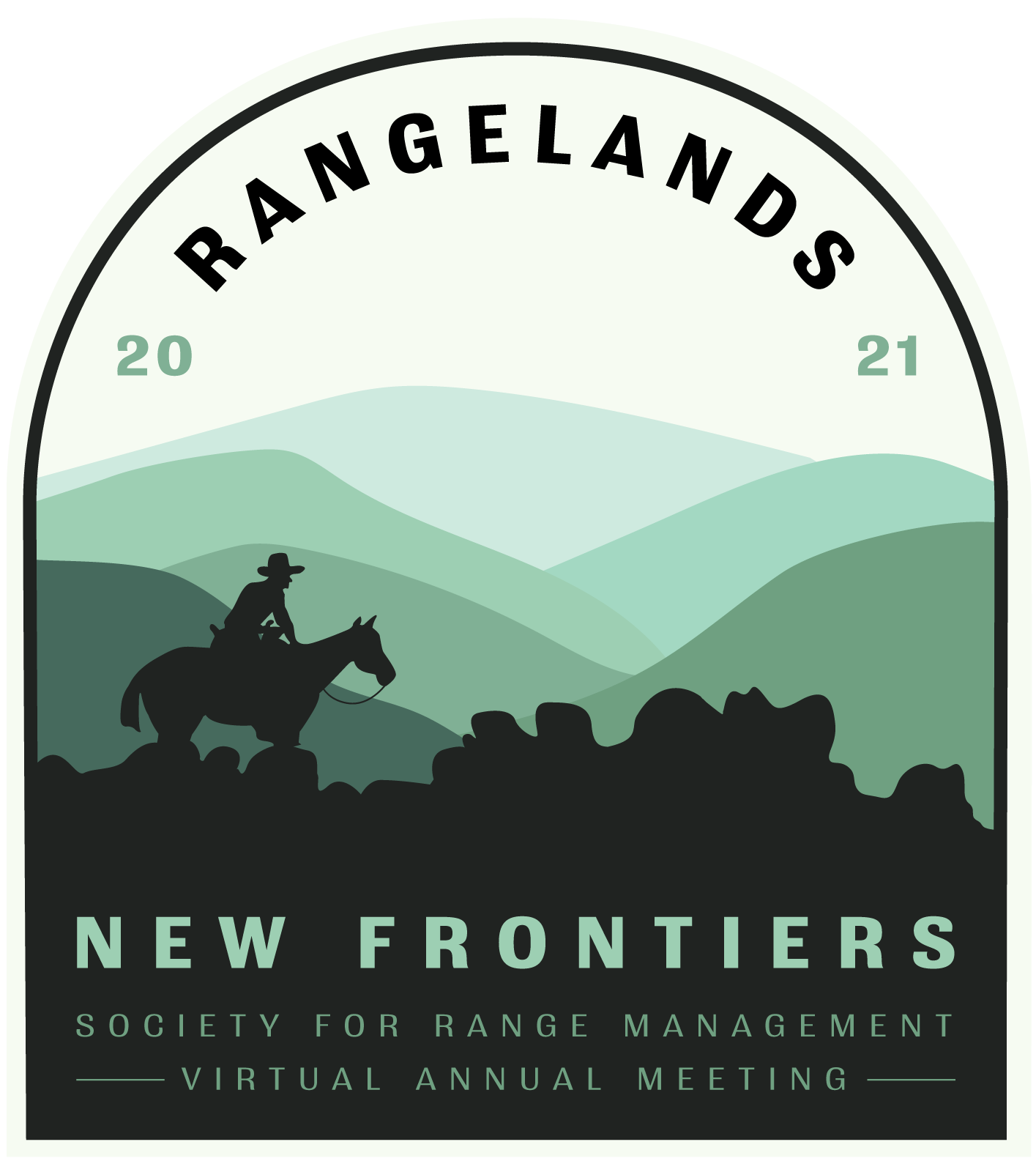 The Society for Range just concluded the 74th International Annual Meeting (virtually) February 15-18th. The meeting saw an outstanding turnout of with over 1,600 rangeland managers and scientists that embraced this year's virtual format.
The meeting was kicked off by a welcome by SRM President Dr. Charles Hart, the Annual Meeting Planning Committee and by Acting Deputy Under Secretary for Farm Production and Conservation Kevin Norton, who issued this special welcome to attendees of this year's virtual annual meeting. Headlined by three Plenary presentations, which included top of the line speakers from around the world, the Plenary sessions included the hot topics of:
Inside And Outside The Ranch Gate: How Do We Conserve Ranches And Support Stewardship?
Adapt (Or Succumb) To Climate Change On Rangelands
Wicked Problems In Wildland Fire
The Virtual Conference was engaging and interactive. The virtual platform allowed direct contact and messaging among meeting attendees, Q&A with presenters, and opportunities to meet colleagues working on similar topics and challenges. Presentations and conversations examined topics including rangeland restoration, monitoring, and education, wildlife management, livestock management and new technologies for rangeland conservation. As in past SRM Annual Meetings, there were hundreds of oral and poster presentations, symposia and workshops.  Keeping with tradition, there were several socials throughout the event and a vendor exhibit hall and job fair was also facilitated. With the virtual platform, presentations were recorded and meeting registrants will be able to access this year's information for years to come.
Select items were also live streamed during the Annual Meeting. You can find these, and watch for free, on the SRM Facebook Page and SRM YouTube Channel. This include:
Plenary Sessions
Global Rangeland Tours
SRM Business Meeting
SRM Honor Awards
SRM Student Awards
In continued dedication to building partnership, the 3rd Annual SRM Partners Meeting was held at the close of the meeting. This invited meeting is held to convene key partners on current initiatives of the SRM and to increase synergy in the rangeland community. An opening video highlighted SRM's commitment to fostering these relationships, amplifying efforts of partners, and building on collaboration and communication across rangelands. Featured in the video were Parent society and Section functions, certification programs, and work with agencies including online trainings, workshops and outreach tools. The key message throughout the meeting was the critical role of partnerships in facilitating stewardship of rangelands.
Partners were also invited to speak, including the following:
Bill Whitacre, Senior Policy Advisor, Western Governors' Association, discussed several of their initiatives including WGA's Invasive Species Initiative's Data Mobilization Campaign, Toolkit for Invasive Annual Grass Management in the West" and The Working Lands, Working Communities Initiative. A current survey is (Working Lands, Working Communities Initiative Survey) is taking placed to help define the new initiative related to forest and range management and community collaboration with agencies.
Aviva Glaser, Director of Agriculture Policy at the National Wildlife Federation, spoke on the North American Grasslands Conservation Act, a proposal for a new voluntary, incentive-based grassland bill. The outline of the Act proposal:
Creates a North American Grasslands Conservation Plan
Creates a federal interagency working group on grasslands
Encourages trilateral grassland cooperation between the U.S., Canada, and Mexico
Creates a new grant program to provide funding to private landowners, states, tribes, local governments, and non-governmental organizations to do the following types of projects.
Grassland easements
Grassland management, including control of invasive species, prescribed fire, grazing
Grassland restoration
Education and outreach around grazing land management and conservation, including field days, rancher mentorship programs, education around grazing management, grassland restoration, ranchland transition planning, and participation in carbon and ecosystem markets.
Tammy VerCauteren, Bird Conservancy of the Rockies, and Tate Lantz, NRCS, outlined the Central Grasslands Roadmap. Bringing together diverse sectors, including Indigenous communities and Nations, province and state-level agencies, industry, private land owners/managers/producers, academia, non-governmental organizations, foundations, and federal governments of Canada, the U.S. and Mexico; the Roadmap "identifies common principles and collaborative priorities for the many people and organizations living, working on and influencing the Central Grasslands".
The success of the meeting reflected the dedication of SRM membership, innovative-thinking of meeting planners and adaptive nature of the rangeland community. The 75th Society for Range Management meeting is scheduled to take place in Albuquerque, New Mexico in February of 2022 and the Meeting Planning Committee will discuss opportunities to include some of the virtual components that took place this year.