At the 2020 SRM Annual Meeting, Technical Training and Trade Show in Denver, Colorado, last month, SRM Past President Clayton Marlow announced that Past President Gary Frasier $5,000 to establish a fund for SRM membership recruitment and retention. In addition, Mr. Frasier will match up to $1,000 from anyone who wishes to contribute to the fund.
The funds will be used for projects to recruit and retain new and lapsed SRM members. The projects and amount of funding used will be determined by the SRM EVP and the SRM Membership Team (Committee) Chair. Funds not utilized each year will be carried over to the next fiscal year.
We cannot thank Gary enough for thinking of SRM and making membership recruitment and retention his priority, and we invite you to join us in showing your gratitude to him!
If you wish to contribute, please select the SRM Recruitment & Retention Fund option from the SRM membership site:
https://srm.allenpress.com/srm/DONATE.aspx.
If you prefer, you can mail your donation to:
SRM Business Office
Recruitment and Retention Fund
PO Box 7065
Lawrence, KS 66044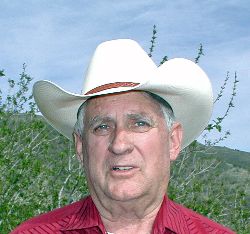 The SRM Membership Team welcomes ideas for projects for membership recruitment and retention that can be implemented with these funds. Contact the SRM Membership Team Chair (gfrasier@aol.com) for consideration of your idea. They are looking for ideas and potential Sub-Team Leaders.
(Frasier) paraphrased Quote from President John F. Kennedy "…ask not what SRM can do for you, instead, ask what can I do for SRM…"