The 2019 National Range Judging Contest was held from April 30th to May 2nd in Oklahoma City, OK in conjunction with the National Land and Homesite Judging Contests. The range judging event draws several hundred contestants from all over the nation and the competition is intense. This year persistence, hard work, and dedication concluded with top honors for teams from Texas and South Dakota, as this year marked the 68th year for the annual contest. The three day event concludes with an exciting banquet and awards ceremony held at the prestigious National Cowboy and Western Heritage Museum, where the winners are awarded for their talents.
The Society for Range Management sponsors and awards the National Champion teams and their coaches in both the FFA and the 4-H divisions, as well as the high individuals in each division with a jacket. As might be expected, the competition for this inspiring and extremely popular award has become increasingly tougher each year.
For the 68th competition, the Hamilton FFA Chapter from Hamilton, Texas took home both the top honors for the FFA team competition and the high individual FFA award was won by Jessica Brown, from the same FFA Chapter. The Wessington Springs 4-H Club from South Dakota won the top honors for the 4-H team category as well as having the first place high individual 4-H award won by Noah Hainy.
The outcome of all the participants and other information about the contest may be viewed at https://www.judgingcard.com/Results/Events.aspx?ID=11378.  A video was made that shows what goes on during the contest week. It can be viewed at: https://www.youtube.com/watch?v=4stE0SsVYjc&feature=youtu.be.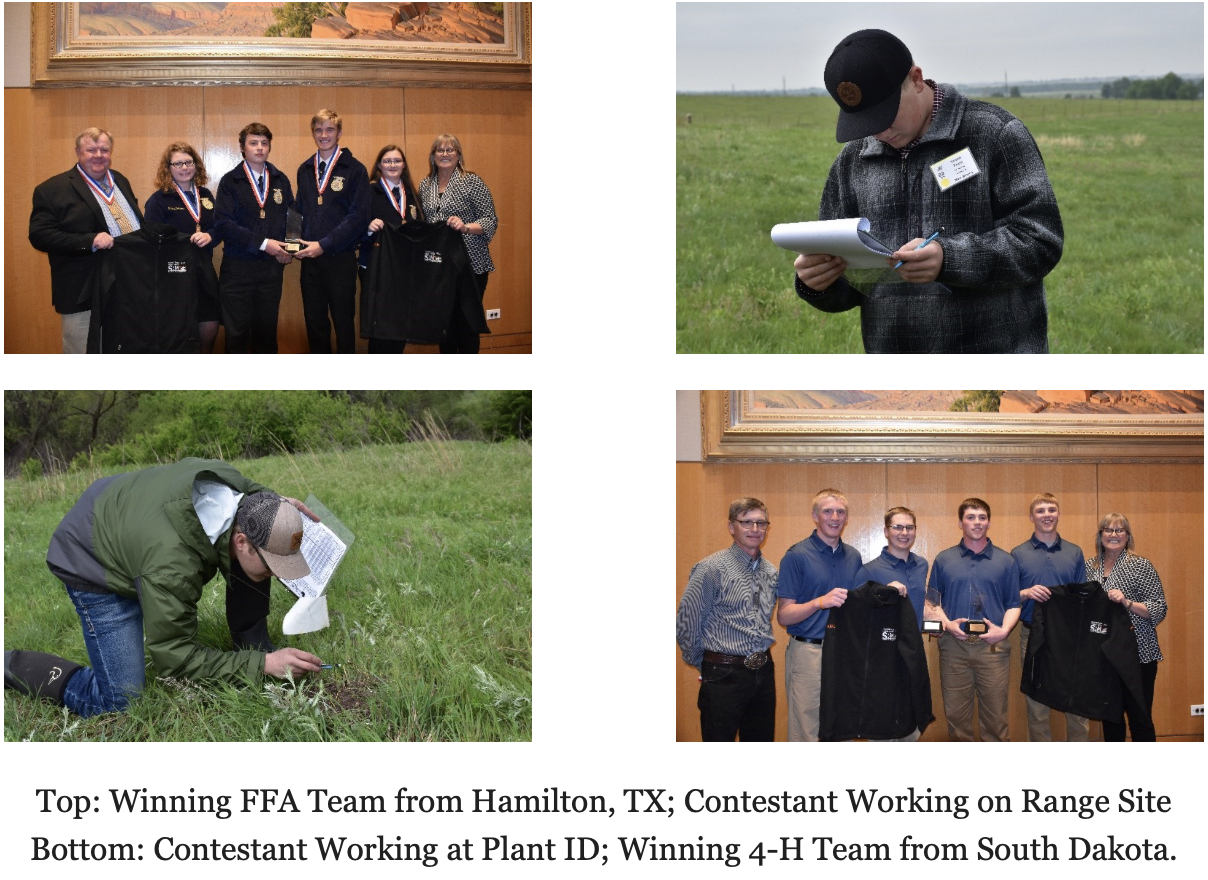 Additional photos can be found at:
https://www.flickr.com/photos/165408221%40N07/