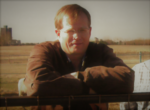 As we move ever closer to having every member of SRM with one anniversary and renewal date (January 1, 2018), we are happy to report we are almost half way there. To date 1,050 SRM members have renewed and been moved to the single date of renewal, leaving almost this exact number of active members remaining to make this important change. This change was recommended by your Advisory Council and approved by the SRM Board of Directors.
It is important to note that this move will result in no additional cost and membership rates will not change in 2017. SRM membership renewals for 2017 are prorated by the current renewal date.
This new method of managing SRM member renewals will result in several benefits for both members and SRM, including: 1) simplify and improve the efficiency of the renewal process; 2) allow SRM to better track and manage member renewals, including statistics on retention efforts; 3) lead to better financial management; 4) improve interaction between member and the Society for Range Management; 5) and improve member tracking at the Section level.
SRM members who have already renewed, thank you. If you have not renewed, or your renewal date is upcoming, you can renew at any time, you do not have to wait for renewal reminders.
See below for a detailed description of the 2017 SRM member renewal process.
Barry Irving, SRM 1st VP
Since this is a new system, here is an outline of the steps:
1. Click on this link: http://srm.allenpress.com.
2. Login to your account.
3. Make a selection to Renew your existing membership.
4. After making your selection to renew your membership, the next screen will display your Primary Section. If this is correct, proceed to step 5. If you wish to change your Primary Section, click Edit. Choose your selection from the dropdown and click Save.
5. Once you have made your Primary Section selection you are given the option of adding other Section memberships for $5 each. Once you have added the Section/s you wish to join (or if you don't want to add any additional Sections), click Next.
6. The next two steps provide the opportunity to add a print subscription to Rangelands or a subscription to Rangeland Ecology & Management. Please note that your membership already includes online access to Rangelands.
7. After making those selections, the next screen asks if you would like to make a donation. If you click on Donate, you will see each donation category and you can enter the amount and click Add to Cart. Or you can click No indicating you do not want to make a donation during this process.
8. At any point during this process you will be able to see the items that appear in your cart.
9. Once you have confirmed the items in your cart, click Checkout. You will see an Order Summary/Billing and Shipping Information/ and the area of entering Payment Information.
10. To complete your order, click Process My Order.
If you have any questions regarding your membership or if you require assistance, please contact the SRM administrative office at membership@rangelands.org or by calling 785-865-9456.