Reclamation & Restoration Committee

---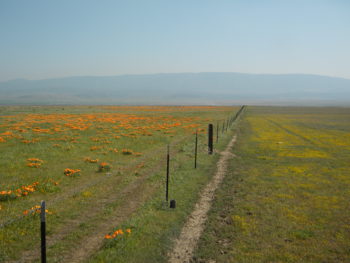 (As of 2/13/2019)
We do not have end dates for members of this committee.
Members 2018 to Present:
Randy Reichert, Mae elsinger, Tracy Kupchenko, Darrin Sherrit, Phillip Brownsey, Eddie Alford, Brenda Schladweiler, Garth Fuller, Stuart Hardegree, Elizabeth Leger, Jeff Fehmi, Elise Gornish;
New Members as of 2/2019:  Noe Marymor, Charlie Clements, Nancy Shackelford, Kris Hulvey, Austin Kelly, Steven Hale, David Toledo;
Committee Business
Committee Meeting notes: 12 February 2019, SRM Annual Meeting, Minneapolis, MN, USA
Progress Report – 2018:
Curated committee site on rangelands.org
New Tech Liaison (Sean Di Stefano)
Publicized the committee to other organizations (ESA Rangeland Ecology Section, ESA Restoration Section)
Planned a symposium for the 2019 AM showcasing diverse perspectives in R&R – 5 paired talks with one scientist and one practitioner/manager

Secured funding for one speaker who would not have attended SRM otherwise
Planned Activities 2019
Symposium at 2020 AM. Idea is to maintain the same structure of scientists-practitioner paired talks, with a geographic focus on the Denver area. We will invite the Riparian Committee to invite a speaker, per President Barry Irving's idea/request to interact with that committee (also due to natural synergies between the two committees).
Synthesis paper from 2019 symposium led by Austin Kelly of Texas A&M, target = Rangelands
Work with Steve Hale to get the word out about the committee and SRM's expertise to Reclamation trade associations. Possibly share powerpoints from 2019 symposium, new webinars, and/or factsheets.
Create google doc where members can add conference names and dates – centralized repository of this information. Post of rangelands.org website.
Promote the second multiple stop field trip in Denver 2020 AM.
Engage with AM 2020 planning committee, via co-chair Brenda, to invite state agencies responsible for and influencing R&R to the 2020 AM (state engineers, water, etc)
Organize a competitive registration fee scholarship for graduate students to attend AM 2020. Members will disseminate information to graduate schools.
Request to SRM Board of Directors: 
We respectfully request that the BoD considers waiving the registration fee for three graduate students who win the competitive scholarship explained above.
Help might be needed inviting R&R related state agencies to AM 2020.
Minutes: 29 January 2018, SRM Annual Meeting, Sparks, NV, USA
Committee Chair(s):
Lauren Porensky (Jan 2017-Jan 2019)
Committee Co-Chair (s):
Sheri Spiegal (Jan 2017-Jan 2019)
Committee members:
All SRM members included in the following list are members of the committee for 2018: Randy Reichart, Mae Elsinger, Tracy Kupchenko, Darrin Sherritt, Philip Brownsey, Julia Shaw, Seth Munson, Eddie Alford, Brenda Shladweiler, Sean DiStefano, Jessie Griffen, Garth Fuller, Stuart Hardegree, Jeremy James, Matt Rinella, Todd Erickson, Elizabeth Leger, Alison Ritchie, Jeff Fehmi, Elise Gornish
Meeting Summary
Progress Report – 2017 –Narrative/Bullet items:

Committee formed in January 2017
Handbook created, reviewed by membership, and approved
Website created and reviewed by membership
Reclamation and Restoration Symposium planned and executed at the 2018 Annual Meeting: Symposium included 9 speakers and a good closing discussion.

Planned Activities 2018 — Narrative/Bullet items:

We are planning to sponsor a symposium at next year's meeting. This symposium will include paired talks by practitioners and researchers involved in rangeland reclamation and restoration across multiple industries.
We are planning to begin work on a paper which explores variability in restoration approaches and outcomes across rangeland ecosystems.
We will connect with restoration and reclamation societies and groups beyond SRM, inform these groups of our existence, invite their participation in SRM and this committee, and begin to build networks and relationships across multiple societies.
We need to coordinate with other SRM committees whose work includes reclamation and restoration (e.g., invasive species, targeted grazing). We want our committee to leverage, rather than overlap with, efforts by other committees.

Prioritized Ideas for Enhancing Membership:

Invite restoration/reclamation practitioners to SRM 2019. This will hopefully get the word out about our committee and SRM more generally, and enhance Society membership within the community of rangeland restoration/reclamation practitioners.
Spread the word about the SRM Reclamation and Restoration Committee to multiple other societies and associations involved in Rangeland Reclamation and Restoration—for example, the Society for Ecological Restoration, the American Society for Mining and Reclamation, the Canadian Land Reclamation Association, and the Ecological Society of America. Membership of our committee needs to reach out to these other groups and tell them about our committee.
Detailed Meeting Minutes:
Introductions around the room
Sign up sheet went around: if you are here, signed in sheet, and SRM member, you are a member of the committee
Review of website. People are okay with adding emails, but it may be unnecessary. Interested parties can find contact info on SRM site anyway, or search online
2017 Minutes approval: Todd Erickson  – first; Darrin Sherrit – second
Reviewed handbook. Ideas for mission/vision of the committee:
encouraging participation
create a community that is useful for all of us
create a forum for R&R on rangelands
Chair asks: Can we accept this handbook that is a living handbook that we continue to revise?
Motion to accept handbook (Sean); Seconded to accept handbook  (Darrin Sherritt)
Co-chair nominations: no one was nominated by committee membership. Lauren and Sheri will remain in their current roles for another year since the committee is still ramping up. Need a new co-chair to start next year
Proposals to lead papers (Review or position)?
Position papers would be a consensus of SRM views (different than a perspectives paper)
Rangelands – Eddie Alford and Jason Karl

Look at case histories for rangelands (Eddie)
How do we get more people interested in publishing case studies? (Eddie)

Template provided
Useful for practitioners

The practitioners' journal of the society
Challenges:

Submissions are down for the past 2 years

Remember: tone should be driven by need
Special/sponsored issue from symposium

Special-one topic gathered from speakers
Sponsored-line up own reviewers and guest editor

Published as open access
Expensive ($20,000)

New article types:

Synthesis (application summary)-not technical review papers (application driven)
Case studies

Finding reviewers

Committee provide list of reviewers and their areas of expertise

Associate editors

Committee provide nominations
Question – how is this group different from other societies that deal with restoration?
The difference is that we are focused on rangelands, and that's why we are in SRM
In ESA there is a rangelands section—similar situation
We have opportunities to collaborate with other societies.
Discussion of other societies to reach out to:
American society for mining and reclamation: Bozeman meeting next year
Reclamation in points north and east (North Dakota)
Rangeland restoration/reclamation in forests could be a possibility.
Society for Ecological Restoration
LCCs
Canadian land reclamation association
Membership of our society needs to reach out to these other groups and tell them about our committee.
Symposium –
Ideas:

Lack of communication with native seed nurseries
Pair landowner and practitioner need with seeding strategies
Reclamation laws and requirements related to different industries

Split-estate
Federal lands/minerals
Canadian perspective (more in depth)

Renewable vs non-renewable regulations

Include people sponsoring the seed symposium
How to fail

What makes it go wrong?
Information from legacy sites
Urban-rural interface
professional doing restoration, then paired science talks, science and practitioners paired up
Sheri and Lauren will work on this and float an idea to the committee over email
Funding request to the board:
We asked for $3000 to support registration and travel for practitioners to attend the 2019 meeting.
Perspective Piece on Rangeland Restoration/Symposium Ideas
Guiding thoughts from this year's symposium
Stakeholder driven work
Provide instruction/recommendations on how/why to involve stakeholders
Goldilocks: more is not always better
Lauren will send email to group
Talk about vision and mission statements at a later time
Membership development services
Symposium that includes practitioners
Reaching out to other societies
Building networks within SRM: reach out to Targeted Grazing Committee, Seed folks
Coordinate talks within the Annual Meeting—bring restoration talks/symposia together.

What is restoration?
What talks go where?

Get with planning committee in Minneapolis to work on this.
Minutes: 31 January 2017, SRM Annual Meeting, St. George, UT, USA
Meeting was held directly after SRM 2017 Symposium, 'Rangeland Reclamation and Restoration: The Roles of Productive Re-Use and Conservation'
Attendees:
Meeting attendees were a mix of previously-designated committee members and symposium attendees, including: Sheri Spiegal, Lauren Porensky, Jeff Fehmi, Christine Bishop, Steve Parr, Tracy Kupchenko, Randy Reichart, Wade Froseth, Mae Elsinger, Jake Powell, Mandy Williams, Frank Thrall, Kevin Sedivec, Ryan Limb, Darin Sherritt, and Richard A. Orr.
Origin of idea for committee:
Darin Sherritt: Barry Irving and I were talking.  There are lots of standards in Alberta vs. none in USA. How bring this down here?
Jeff Fehmi: there are standards in the USA, just not codified in a single guide book (paraphrasing)
Group discussion:
Is developing a guide book of success metrics and/or standards the goal of the committee at large, or the goal of a sub-committee?
Leadership:
Chair serve for one year or two?
Co-Chair automatically becomes chair after 1-2 years of service in co-chair position
Recruit a secretary as well?
Handbook should contain:
Mission statement
By-laws (Committee function procedures, including membership rules)
5 major goals/purposes
example: Organize focused symposia each year of Annual Mtg
SRM's purpose in reclamation/revegetation (e.g., address key issues, organize, synthesize, bring people together)
Link methods to metrics of success
Handbook considerations:
Don't want to be too restrictive
Can be evergreen (i.e., change over time)
SRM 2018 Symposium (Sparks, NV)
Deadline for symposium proposal: April 15, 2017
Grass-fire cycle is fundamental to restoration in NV, but it will be important to balance considerations from Canada and US
US and Canadian attendees discussed a broad theme of "restoration in the context of landscape disturbance"
Symposia sponsored by the Committee:
The Proof is in the Pudding: Showcasing Diverse Perspectives on Success and Failure in Rangeland Reclamation and Restoration
SRM 2019 Annual Meeting
Tuesday, February 12 at 1 pm in Minneapolis, Minnesota
Organizers: Lauren Porensky and Sheri Spiegal
Sponsor: SRM Restoration & Reclamation Committee
Description: Rangeland reclamation and restoration are still fairly young as scientific disciplines, but scientific interest and effort in these fields are blossoming. According to the Scopus database of peer-reviewed literature, 81% of the 895 existing articles about "rangeland AND reclamation" or "rangeland AND restoration" were published within the last 15 years. Most researchers working in these disciplines recognize the existence of well-established industries and regulatory procedures that support and guide the practice of reclamation and restoration across a diverse array of rangeland ecosystems. Indeed, in many cases, research projects result from collaborations with practitioners or managers who have outstanding questions about the science of reclamation and restoration. However, the knowledge and perspectives of restoration and reclamation practitioners remain poorly represented within the SRM community. The SRM Reclamation and Restoration Committee proposes to build our Society's capacity by drawing on practical expertise and highlighting partnerships between science and management in the reclamation and restoration fields. We will pair researcher and manager/practitioner perspectives on five different topics related to reclamation or restoration in diverse rangeland systems. Talks will focus on what works and what doesn't, similarities and differences between research and management perspectives, and two-way transfers of knowledge between researchers and managers or practitioners. We hope that this symposium will not only provide practical insights for Society members interested in particular topics, but also serve as a reflection on the nature of applied research within the Society. An additional goal of this symposium is to spread the word about SRM within the practitioner and management communities, and ultimately convince more managers and practitioners to become long-term SRM participants.
Session Length: Half-day. Each paired presentation will be 40 minutes (30 minute presentation + 10 minutes for questions/discussion).
How does moisture availability affect reclamation and restoration on rangelands?
SRM 2018 Annual Meeting
Monday, January 29 at 1 pm in Sparks, Nevada
From desert shrublands to mesic tall-grass prairies and aspen parklands, rangelands are highly variable in terms of water availability, and this has major consequences for ecosystem structure, function and resilience as well as restoration and reclamation efforts. For example, while restoration in deserts is often focused on creating and maintaining plant cover of any kind, efforts in mesic prairies often aim toward enhancing plant diversity and combating invasive or encroaching plant species. This symposium explores the role of moisture availability as a driver of similarities and differences in restoration and reclamation among rangeland types, with respect to goals, strategies, challenges, and criteria for success.
Session Length: Half-day
List of presenters (each talk 20 min):
1:00 PM    Darin Sherritt (Tannas Conservation Services, Ltd.): "How moisture gradients affect reclamation of native grasslands in Alberta".
1:20 PM    Matthew Rinella (USDA-ARS, Miles City, MT): "Shrub restoration in the northern Great Plains".
1:40 PM    Julea Shaw, Elise Gornish and Leslie Roche (University of California, Davis Cooperative Extension):  "Integrated management practices for native grassland restoration in Mediterranean California".
2:00 PM    Todd E. Erickson (The University of Western Australia / Kings Park Botanic Garden), John M. Dwyer, Jeremy J. James, Olga A. Kildisheva, Miriam Muñoz-Rojas, Shane R. Turner, David J. Merritt: "Unpacking seed regeneration for restoration in Australian drylands: complex interactions between species, moisture availability, and soil type".
2:20 PM    Abdullahi H. Ali (Hirola Conservation Programme, Kenya), Lauren Porensky, Kari Veblen: "Rangeland Restoration for Hirola, The World's Most Endangered Antelope, Kenya."
2:40 PM    Seth Munson (USGS): "Long-term Plant Responses to Climate are Moderated by Biophysical Attributes Across the Southwestern U.S.: Implications for Restoration."
3:00 PM    Break
3:20 PM    Brandon T. Bestelmeyer, Laura M. Burkett (USDA-ARS Las Cruces, NM), and Leticia Lister (BLM Las Cruces District Office, Las Cruces, NM): "Understanding spatial variability in perennial grass restoration following shrub removal in the Chihuahuan Desert: The Restore New Mexico Collaborative Monitoring Program."
3:40 PM    Lauren Porensky (USDA-ARS, Fort Collins), Elizabeth Leger, Barry Perryman and Matthew Madsen: "Moisture, plant-plant interactions and herbivory as drivers of rangeland restoration success in the western US."
4:00 PM    Elizabeth Leger (University of Nevada, Reno), Jay Davison, W. Wally Miller, Lauren M. Porensky, Shauna Uselman, Erin M. Goergen, Erin K. Espeland, and Erin C. Moore: "Active old-field restoration in the most arid lands of the Great Basin".
4:20 PM    Group Discussion
4:50 PM    Session Adjourns
Rangeland Reclamation and Restoration: the Roles of Productive Re-Use and Conservation
SRM 2017 Annual Meeting
Tuesday, January 31 at 1 pm in St. George, Utah
Disturbances requiring reclamation/restoration vary from many small areas with cumulative effects at the landscape scale such as oil and gas wellsites, linear disturbances such as roadways and pipelines, or large  areas such as mines.  A typical requirement for industrial land disturbances is to reintegrate lands into the surroundings and return the land both to its previous productive use and maintain its conservation related ecosystem services.  The re-use and conservation goals may work in tandem or may be in conflict depending on a wide range of practical, social, and regulatory issues. While there has been extensive work to develop recommendations, standards, and practices that work internationally and across continents, the resulting vegetation and its re-use or conservation value varies greatly by both region and site specific situations.  This symposium will highlight recent research and case studies from across broad geographic regions to present the current situation and science. The goal is to foster discussion and provide a foundation for reclamation and restoration of rangelands with an emphasis on the practical aspects of the work.
ENERGY, RANGELAND RECLAMATION AND REGULATION: A TALE OF TWO INDUSTRIES. Ryan F. Limb*1, Jay M. Volk2, Kevin K. Sedivec1; 1North Dakota State University, Fargo, ND, 2BNI Energy, Center, ND
APPLYING LANDSCAPE RELATIONSHIPS AND SOIL SUBSURFACE DATA TO RECLAMATION PLANNING AND IMPLEMENTATION. Mandy J. Williams*1, Jake Powell2; 1SWCA Environmental Consultants, Las Vegas, NV, 2SWCA Environmental Consultants, Sheridan, WY
EVALUATION OF RECLAMATION AND REMEDIATION TECHNIQUES ASSOCIATED WITH OIL AND GAS PRODUCTION IN THE NORTHERN PLAINS. Kevin K. Sedivec*, Ryan F. Limb, Jack Norland, Aaron Daigh, Aaron Klostermeier, Paula Comeau; North Dakota State University, Fargo, ND
ACTIVE VERSUS PASSIVE REVEGETATION: PLANT COMMUNITY RESPONSE TO SEEDING, MULCH, AND SOIL AMENDMENTS IN ARIZONA. Jeffrey S. Fehmi*; University of Arizona, Tucson, AZ
THE INTEGRATION OF RANGE HEALTH ASSESSMENTS INTO RECLAMATION CRITERIA FOR OIL AND GAS DISTURBANCES ON ALBERTA RANGELANDS. Tracy A. Kupchenko*; Alberta Energy Regulator, Medicine Hat, AB
A USER GUIDE TO ALBERTA GRASSLAND RECLAMATION CRITERIA. Darin E. Sherritt*; Tannas Conservation Services, St Albert, AB
RANGELAND MECHANICAL RIPPING AS INFORMED BY THE KEYLINE® DESIGN PROCESS IN EASTERN BUTTE COUNTY. Frank J. Thrall Jr.*; California State University, Chico, CA
RESTORING SEMI-ARID LANDS WITH SUPERABSORBENT POLYMERS UNDER REDUCED PRECIPITATION AND THREAT OF BROMUS TECTORUM INVASION. . Magda Garbowski*1, Cynthia S. Brown1, Danielle B. Johnston2; 1Colorado State University, Fort Collins, CO, 2Colorado Division of Parks and Wildlife, Grand Junction, CO
GREENSTRIPS: SPATIALLY STRATEGIC, HIGH-INPUT RESTORATION TO AVOID BROAD-SCALE FORAGE AND HABITAT LOSSES IN INVADED RANGELANDS. Lauren Porensky*1, Elizabeth A. Leger2, Barry L. Perryman2; 1USDA- ARS, Fort Collins, CO, 2University of Nevada, Reno, Reno, NV
APPLICATION OF THE BLM'S ASSESSMENT, INVENTORY, AND MONITORING STRATEGY FOR RECLAMATION AND RESTORATION MONITORING. Alexander Laurence-Traynor*1, Jason W. Karl2, Zoe Davidson1, Jessa Davis3; 1USDI-BLM, Santa Fe, NM, 2USDA-ARS, Las Cruces, NM, 3USDI-BLM, Boise, ID