Reclamation & Restoration Committee

---
We're a community of experts dedicated to improving rangeland health worldwide.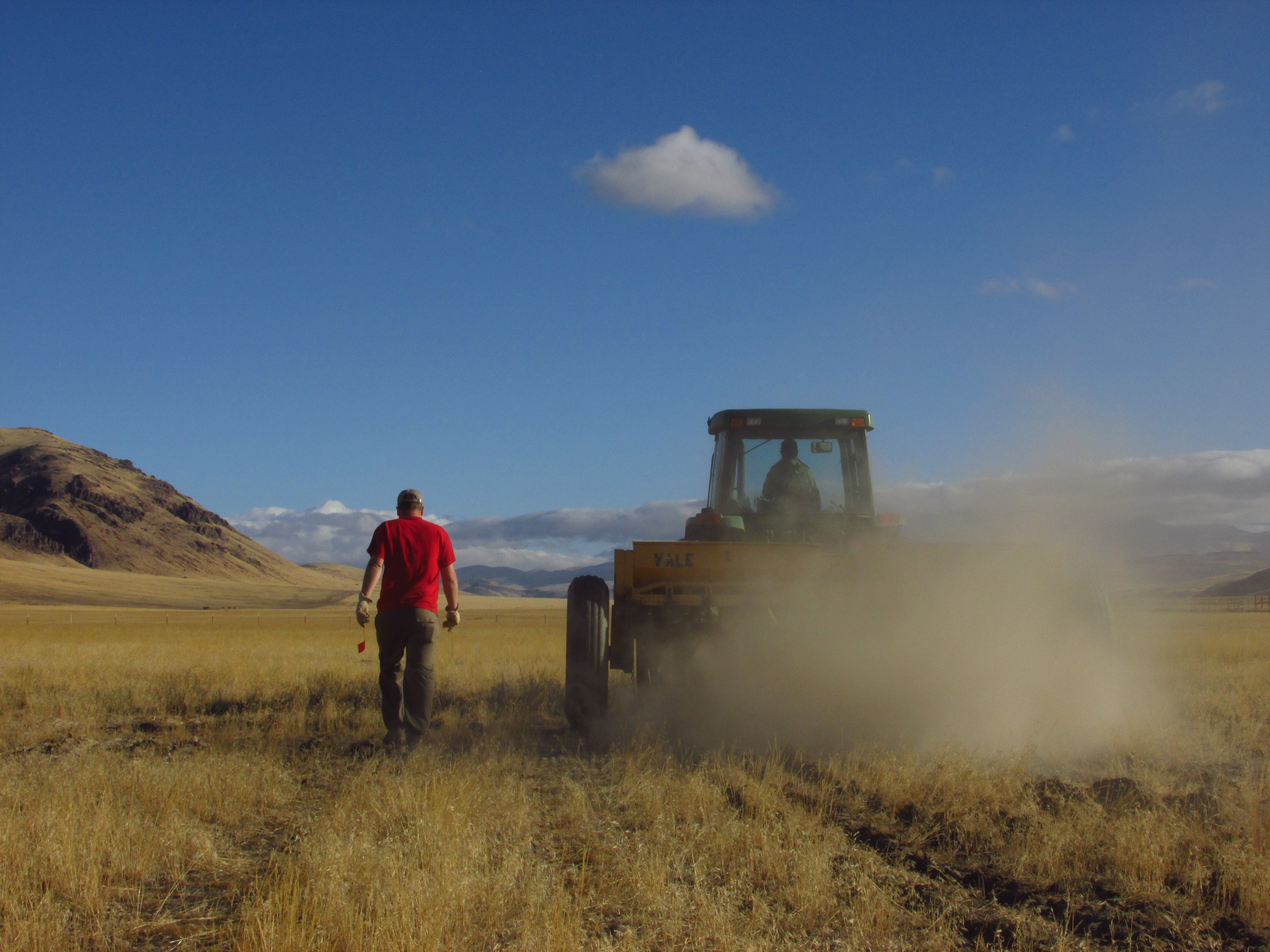 Please contact us if you're interested in joining!
As of June 2019, these are our current committee members:
Philip Brownsey
Sean Di Stefano
Mae Elsinger
Todd Erickson
Jeff Fehmi
Stuart Hardegree
Tracy Kupchenko
Seth Munson
Lauren Porensky
Kae Powell
Randy Reichart
Matt Rinella
Alison Ritchie
Julea Shaw
Darrin Sherritt
Brenda Shladweiler
Sheri Spiegal
Garth Fuller
Elise Gornish
Jessie Griffen
Jeremy James
Elizabeth Leger
Charlie Clements
Steven Hale
Kris Hulvey
Austin Kelly
Noe Marymor
Nancy Shakelford
David Toledo
John Hendrickson
Steve Parr
Symposia sponsored by the Committee:
2019 Symposium: The Proof is in the Pudding: Showcasing Diverse Perspectives on Success and Failure in Rangeland Reclamation and Restoration
2018 Symposium: How does moisture availability affect reclamation and restoration on rangelands?
2017 Symposium: Rangeland, Reclamation, and Restoration: the Roles of Productive Re-Use and Conservation
Reclamation & Restoration related events at the upcoming SRM 2020 meeting in Denver, CO:
R&R Committee Activities:

R&R Business Meeting: Sunday, Feb 16

Downtown Denver Sheraton: 6 pm

R&R Symposium: Wednesday, Feb 19

Downtown Denver Sheraton, Plaza F: 10 am – noon

All Day Technical Tours:

Grassland & Forest; Kiowa Creek Ranch: Sunday, Feb 16

Bus leaves Sheraton hotel at 8 am, returns by 6 pm
"This tour will examine and discuss the science, controversies and objectives of management and restoration projects of dry-forest systems."

Workshops & Trainings:

Rangeland Technology & Equipment Council workshop: Sunday, Feb 16

Downtown Denver Sheraton: 1 – 5 pm
Applying Seed Enhancement – Technologies to Improve Rangeland Restoration Success

Healthy Grassland Expo: Thursday, Feb 20

Downtown Denver Sheraton
"Explore the role Healthy Grasslands play in our daily lives from the ecological connections on the landscape to improved wildlife habitat, carbon sequestration, and global impacts."

Range Practicum: Thursday, Feb 20

National Western Complex
Highlighting training in soils, AIM monitoring, and animal husbandry.
For more information about these events and others go to http://www.srm2020.org/program.html