Grazing Lands Coalition (GLC) Committee

---
Introduction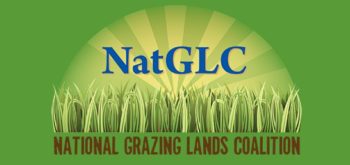 Goal:
To promote the mission and objectives of the National Grazing Lands Coalition (NatGLC – formerly Grazing Lands Conservation Initiative-GLCI) in keeping with the principles and policies of SRM.
Committee Plan of Action:
The Committee serves as a liaison between SRM leadership and the National NatGLC  Board of Directors . Members of the SRM/GLC Committee will meet with the NatGLC Board of Directors at least twice a year to coordinate and promote activities and issue of mutual interest. At the SRM annual winter conference, the Committee will review actions taken for the year and provide a report of accomplishment to the SRM leadership.
Upcoming Event:
7th National Grazing Lands Conference
---
Members
(As of 2/13/2019)
2019 Members:  This is an Open Committee all that are interested are welcome.
Chair: Jenny Pluhar, jenny.pluhar@gmail.com
Chair-Elect: 
BoD Representative: Jeff Goodwin, djgoodwin@noble.org