Reclamation & Restoration Committee

---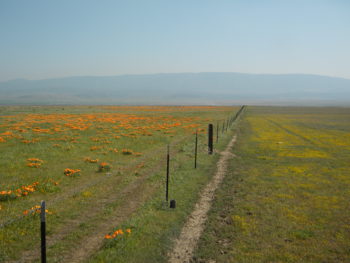 As of October 2017:
| | | |
| --- | --- | --- |
| Eddie | Alford | ASU |
| Christine | Bishop | |
| Sean | Di Stefano | NMSU |
| Mae | Elsinger | Agriculture and Agrifood Canada |
| Jeff | Fehmi | Univ. of AZ |
| Bill | Fox | Texas A&M |
| Wade | Froseth | USFS Walden, CO (seasonal) |
| Barry | Irving | U. Alberta |
| Tracy | Kupchenko | Alberta Energy Regulator (AER) |
| Ryan | Limb | North Dakota State Univ. |
| Richard A. | Orr | Retired NRCS |
| Steve | Parr | Colorado Plant Material Center |
| Lauren | Porensky | USDA-ARS |
| Jake | Powell | SWCA |
| Randy | Reichert | Retired USFS; TSR Ranch, LLC |
| Kevin | Sedivec | North Dakota State Univ. |
| Darin | Sherritt | Tannas Conservation Services |
| Sheri | Spiegal | USDA-ARS |
| Frank | Thrall | CSU Chico |
| Mandy | Williams | SWCA |
Reclamation & Restoration Committee meeting minutes: 31 January 2017 at SRM Annual Meeting, St. George, UT, USA
Meeting was held directly after SRM 2017 Symposium, 'Rangeland Reclamation and Restoration: The Roles of Productive Re-Use and Conservation'
Attendees:
Meeting attendees were a mix of previously-designated committee members and symposium attendees, including: Sheri Spiegal, Lauren Porensky, Jeff Fehmi, Christine Bishop, Steve Parr, Tracy Kupchenko, Randy Reichart, Wade Froseth, Mae Elsinger, Jake Powell, Mandy Williams, Frank Thrall, Kevin Sedivec, Ryan Limb, Darin Sherritt, and Richard A. Orr.
Origin of idea for committee:
Darin Sherritt: Barry Irving and I were talking.  There are lots of standards in Alberta vs. none in USA. How bring this down here?
Jeff Fehmi: there are standards in the USA, just not codified in a single guide book (paraphrasing)
Group discussion:
Is developing a guide book of success metrics and/or standards the goal of the committee at large, or the goal of a sub-committee?
Leadership:
Chair serve for one year or two?
Co-Chair automatically becomes chair after 1-2 years of service in co-chair position
Recruit a secretary as well?
Handbook should contain:
Mission statement
By-laws (Committee function procedures, including membership rules)
5 major goals/purposes
example: Organize focused symposia each year of Annual Mtg
SRM's purpose in reclamation/revegetation (e.g., address key issues, organize, synthesize, bring people together)
Link methods to metrics of success
Handbook considerations:
Don't want to be too restrictive
Can be evergreen (i.e., change over time)
SRM 2018 Symposium (Sparks, NV)
Deadline for symposium proposal: April 15, 2017
Grass-fire cycle is fundamental to restoration in NV, but it will be important to balance considerations from Canada and US
US and Canadian attendees discussed a broad theme of "restoration in the context of landscape disturbance"
How does moisture availability affect reclamation and restoration on rangelands?
Our next symposium will be held on Monday, January 29 at 1 pm in Sparks, Nevada!
From desert shrublands to mesic tall-grass prairies and aspen parklands, rangelands are highly variable in terms of water availability, and this has major consequences for ecosystem structure, function and resilience as well as restoration and reclamation efforts. For example, while restoration in deserts is often focused on creating and maintaining plant cover of any kind, efforts in mesic prairies often aim toward enhancing plant diversity and combating invasive or encroaching plant species. This symposium explores the role of moisture availability as a driver of similarities and differences in restoration and reclamation among rangeland types, with respect to goals, strategies, challenges, and criteria for success.
Session Length: Half-day
List of presenters (each talk 20 min):
1:00 PM    Darin Sherritt (Tannas Conservation Services, Ltd.): "How moisture gradients affect reclamation of native grasslands in Alberta".
1:20 PM    Matthew Rinella (USDA-ARS, Miles City, MT): "Shrub restoration in the northern Great Plains".
1:40 PM    Julea Shaw, Elise Gornish and Leslie Roche (University of California, Davis Cooperative Extension):  "Integrated management practices for native grassland restoration in Mediterranean California".
2:00 PM    Todd E. Erickson (The University of Western Australia / Kings Park Botanic Garden), John M. Dwyer, Jeremy J. James, Olga A. Kildisheva, Miriam Muñoz-Rojas, Shane R. Turner, David J. Merritt: "Unpacking seed regeneration for restoration in Australian drylands: complex interactions between species, moisture availability, and soil type".
2:20 PM    Abdullahi H. Ali (Hirola Conservation Programme, Kenya), Lauren Porensky, Kari Veblen: "Rangeland Restoration for Hirola, The World's Most Endangered Antelope, Kenya."
2:40 PM    Seth Munson (USGS): "Long-term Plant Responses to Climate are Moderated by Biophysical Attributes Across the Southwestern U.S.: Implications for Restoration."
3:00 PM    Break
3:20 PM    Brandon T. Bestelmeyer, Laura M. Burkett (USDA-ARS Las Cruces, NM), and Leticia Lister (BLM Las Cruces District Office, Las Cruces, NM): "Understanding spatial variability in perennial grass restoration following shrub removal in the Chihuahuan Desert: The Restore New Mexico Collaborative Monitoring Program."
3:40 PM    Lauren Porensky (USDA-ARS, Fort Collins), Elizabeth Leger, Barry Perryman and Matthew Madsen: "Moisture, plant-plant interactions and herbivory as drivers of rangeland restoration success in the western US."
4:00 PM    Elizabeth Leger (University of Nevada, Reno), Jay Davison, W. Wally Miller, Lauren M. Porensky, Shauna Uselman, Erin M. Goergen, Erin K. Espeland, and Erin C. Moore: "Active old-field restoration in the most arid lands of the Great Basin".
4:20 PM    Group Discussion
4:50 PM    Session Adjourns